Imo
At OCCIMA tax appeal stakeholders forum, Okpara urges prompt payment of taxes
February 25, 2020579 views0 comments
By Dikachi Franklin, in Owerri
Everest Okpara, president of the Owerri Chamber of Commerce, Industry,  Mines and Agriculture
(OCCIMA), has advised entrepreneurs and other business owners operating in Imo State to ensure that their taxes are paid promptly.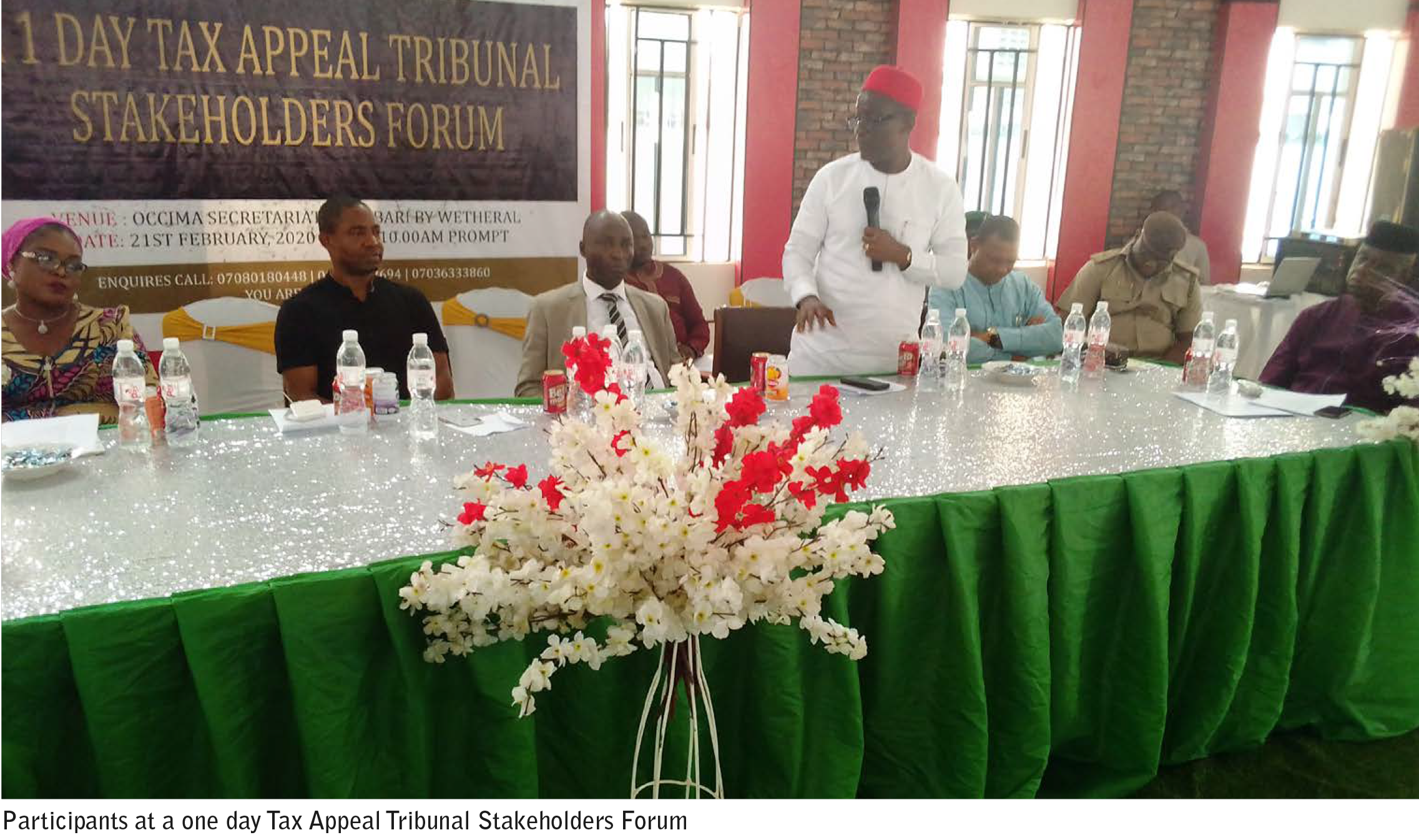 He decried the rate of tax evasion by business owners,  saying that tax evasion had the tendency to put any business owner on collision course with the Federal Inland Revenue Services or any other tax collection agency.
The OCCIMA boss spoke at a one day Tax Appeal Tribunal Stakeholders' Forum which was organized for OCCIMA members  at their new office,  FSP Park,  Wethral Road,  Owerri.
Speaking further,  Okpara said the workshop was not only to educate them on what to do rather, it would also curtail the rate of tax evasion,  ensure fairness and transparency  of tax system,  minimise the delays and bottlenecks being experienced in adjudication of tax matters.
The workshop he said would not only widen their scope on tax payment but would improve the tax payers' confidence in the Nigerian tax system and provide opportunity for expertise in tax dispute resolution.
Okpara disclosed that the workshop became the first to be held in the state at OCCIMA level and it would further create an avenue for effective involvement of both the tax payers as well as the collectors and go a long way to promote early and speedy determination of matters without compromising the principle of fairness and equity.
The OCCIMA boss advised that every entrepreneur,  business man or woman should keep accurate records of the books of accounts in order to know how much of the tax to pay,  saying "paying taxes is a   responsibility
for every business man'".
In his remarks, John Udeagbala, the immediate passed president of Southeast Chambers of Commerce, Industry,  Mines and Agriculture(SECCIMA), while commending the president of OCCIMA for organising the one day Tax Appeal Tribunal forum  said "it is the responsibility of OCCIMA to interface in order to
disseminate information to the organised private sector .
Udeagbala who described OCCIMA,   as an advocate of the organised private sector,  noted that "OCCIMA does not shy away from criticizing the government's bad polices and commending the good policy,"  urged all
business owners to become OCCIMA registered members.
He said: "If you want to be an exporter you cannot do it without OCCIMA giving you a Certificate of Origin if you are in Owerri,  because it is the only paper you require to export your goods".