Companies
Autochek appoints US automotive industry veteran, Robert Granados, to its board of directors to boost expansion
March 21, 2023160 views0 comments
By Habeeb Adamu
Autochek, an automotive technology development company building infrastructure to make car ownership more accessible and affordable across Africa, has appointed Robert Granados, a US automotive industry leader and veteran, to its board of directors to enhance its ongoing growth and expansion.
A statement by Autochek said Granados has over two decades of global experience in leading and growing technology companies focused on providing solutions for the automotive industry value chain.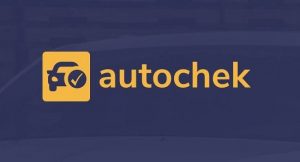 Prior to his recent appointment, Granados served as operating partner at SNH Capital Partners, where he was CEO of the Automotive Portfolio which comprised of National Credit Center, the leading provider of comprehensive data, software and marketing solutions to US dealerships and ProMax, the leading software provider to retail automotive dealers, offering award winning CRM, desking, website, credit, and lead generation solutions. He was also CEO of MAX Digital, a leading automotive inventory management and merchandising platform, supporting the company through a successful exit in 2021.
He served as senior vice president and general manager at DealerTrack Technologies, where he led various units, including the finance and lender networks, inventory management and transportation, CRM, and independent dealer websites.  He also held the position of senior vice president, Strategy, at Cox Automotive, where he performed assessments of new growth opportunities, expansion of current business offerings, and effectiveness of current products and services.
Granados  is currently CEO of CloudOne, a marketing company that helps auto dealers find and engage customers.
Based on his vast experience in the industry, Autochek is optimistic that the veteran will bring his experience to play in supporting the integration of the Pan-African automotive industry to drive shared value for consumers, manufacturers, financial institutions and other stakeholders.
Commenting on the appointment, Etop Ikpe, CEO of the Autochek Group, said, "We are excited to have someone of Robert's calibre on our board with his vast experience from the most advanced automotive markets in the world. He has played a major role in building many successful automotive technology companies and we are looking forward to leveraging his experience to support our continued growth as a company.
On his part, Robert Granados said, "There is a great opportunity to transform lives and livelihoods across Africa by making car ownership more accessible and affordable, and I am thrilled to be supporting Etop and the team to make this happen. Autochek has achieved so much success in a short period of time and I believe there is so much more to come."