Companies
Autochek deepens pan-African footprint with majority acquisition stake in Egypt's AutoTager 
April 18, 2023120 views0 comments
By Cynthia Ezekwe
Autochek, an automotive technology development company making car ownership more accessible and affordable across Africa, has announced the acquisition of a majority stake in AutoTager, an Egyptian automotive technology company that makes it easier to find and buy cars, to deepen its presence in North Africa and boost  the company's ongoing growth.
In a statement made available to Business A.m, the company noted that the  acquisition represents Autochek's entry into Egypt, which is Africa's second largest economy and the continent's second largest automotive market. The country's strategic geographical position, skilled workforce, large domestic market and the successful reforms undertaken by the country's government in recent years has enabled dynamic growth and made it one of the largest recipients of Foreign Direct Investment (FDI) in Africa over the past decade.
Autochek said the acquisition  represents its third in less than a year and the sixth in under two years, reflecting its emergence as the leading pan-African automotive technology company. The company currently has active operations in nine countries across East, West and North Africa, with a partner-led footprint of more than 2,000 dealers and workshop locations. It noted that the unrivalled footprint enables unparalleled insights into vehicle-related transactions and positions Autochek and its subsidiaries to deliver effective solutions for the needs of a wide range of stakeholders in Africa's automotive ecosystem.
Commenting on the acquisition, Olajide Adamolekun, Group CFO and co-founder of Autochek, disclosed that the company would partner with Amr Rezk, the CEO and founder of AutoTager, who would serve as an integral part of Autochek's expansion.
"Amr's background and track record is as impressive as it gets and I am delighted to have him on board. His experience will be invaluable as we enter the Egyptian market and continue on our mission to improve the automotive finance value proposition on the continent and catalyse more growth across the automotive ecosystem. There are many parallels between Autochek and AutoTager, and we are looking forward to building on these parallels to deliver more growth and success in the months and years to come," he added.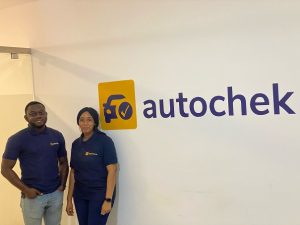 On his part, Amr Rezk, CEO and founder of AutoTager, said his company  is thrilled to partner with Autochek to pursue several sizable and unique opportunities in the automotive space.
"Autochek has deep automotive expertise and brings a proven playbook and several all-weather strategies that have been tested and validated in multiple complex high growth markets. The company's track record of concurrently operating various business models in the automotive space is stellar and provides us with a wide menu of options and cutting-edge tools to offer AutoTager's customers a truly unique proposition," he added.
The AutoTager CEO noted further that the Egyptian firm has very exciting plans and is confident that the global OEM and financing partnerships that Autochek has secured will also provide the company with differentiated access, while targeting high quality top decile returns.