Frontpage
Insurance & Pension Business
Awabah founder sees robust pension industry in micro sector expansion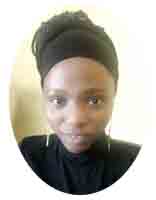 She is a passionate writer whose flair for journalism earned her awards as a campus journalist. Driven by hunger for success, she strives to make the world a better place with insightful, analytical and informative piece around insurance, technology and other sections.
September 3, 2021384 views0 comments
Digital pension platform founder wants rural, informal sector push
Tunji Andrews, co-founder of Awabah, a digital pension platform, has highlighted strategies to meet a robust pension industry in Nigeria, especially with regards to the micro pension which currently captures a paltry percentage of the pension scheme.
In a monitored interview on the prospect for a robust pension industry in Nigeria, the micro pension advocate stressed the need to introduce pension programmes in rural areas and the informal sector.
Inferring from the fact that pension assets in the country have achieved phenomenal growth at N12.5 trillion in 18 years, he acknowledged that the enabling laws have been put in place to guide and monitor people's pensions in the country as the industry contributes to the country's economy by giving room for people to invest their pensions in real estate and other investment schemes.
However, Andrews noted that there is still a lot of work needed at the grassroots, hence, his call for a concerted effort to link pensions to financial inclusion, catalyzing national savings for citizens as he noted the concerns that have been raised over the point that people who save money must be able to access their money.
Speaking on the digitization  and how the company is able to harness technology to improve micro-pension through the use of a debit card – spend to retire – that makes it possible to earn at the end of every transaction or purchase, he noted that the agent banking model helps the people in the street become more familiar with their micro pension by continually engaging with them. According to him, it is about building relationships and having an agent talk to as many people as possible on the value.
"Micro pension is more than just dialling the USSD code; it should be something people should be free to use or be familiar with. Technology has brought about more or similar methods, but if we are thinking of something more than that, it should make them excited about the product," he added.
While he noted that there is still a long way to go for the micro-pension segment, with about 100,000 Nigerians captured, as against millions in the contributory pension scheme, he expressed optimism about the pension industry's immense opportunities in improving financial inclusion.
Further to this, he emphasized the need for increased enlightenment and education to eradicate the common thought of people depending on their children when old age comes.
"Micro-pension should provide the opportunity for clusters that will enable inclusion, penetration and build a community of people that connect with the product, and feel the value it provides in the area of savings and even investments," he said.
Launched in November 2020, Awabah signed over 700 clients in its first two months, and has since committed to advancing the cause of future financial inclusion and security in Africa. The company  received $200,000 in angel funding in July 2021 from early-stage investors such as ODBA and Co Ventures and Correlation Capital as it looks to expand reaching all Nigerian states.