Nigeria Frontier Markets
Ayade's cargo airport in Obudu farming zone draws farmers' fury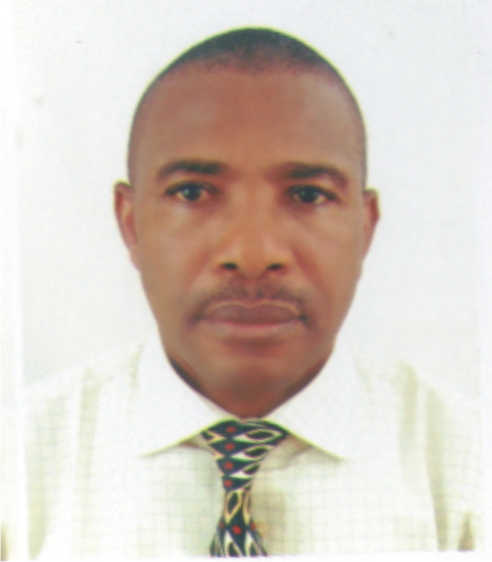 Ben Eguzozie is business a.m. regional lead based in Port Harcourt, providing regional and national  coverage for economy, business and finance
You can contact him on ben.eguzozie@businessamlive.com with stories and commentary.
July 30, 2019685 views0 comments
…govt says it paid compensation
…experts doubt project's viability amid N235bn debt
Several hundreds of farmers from at least five villages in Obudu, Cross River State, whose farms have been earmarked for a proposed international cargo airport by Governor Ben Ayade are staging a series of protests in the state, calling on the governor to relocate the airport to other parts of the state, where there are little or no encumbrances.
They have been engaging in peaceful protest since the pronouncement by the Governor to build a cargo airport in Obudu.
Besides, the farmers are questioning the economic benefit of a cargo airport in a state that already boasts of two airports – one in Calabar down south (the Margaret Ekpo International Airport) – and another up north in Obudu (the Bebi Airstrip at the foot of the Obudu Mountain).
"Is a third airport necessary for Cross River State that is not among Nigeria's top income earning states," questioned some of the farming women. Both the Margaret Ekpo International Airport in Calabar and the moribund airstrip in Bebi, Obanliku Local Government Area of the state are grossly underutilised.
Most of the women said they are widows, and only eking out a living from their farms in Okambi, Igwo, Atiakpe and Ikwomikwu villages where Governor Ayade had earmarked 9 square kilometres of land for his proposed cargo airport.
They promptly urged Governor Ayade's administration to seek out another site.
Speaking on behalf of the affected widows, Agnes Agba explained that her crops (and those of her fellow women farmers) were the only source of income for their households, which have been lost due to the bush clearing activities of the governor's contractors.
Agba, who is a retired teacher from Okambi village, explained that it was regrettable that Governor Ayade, having been voted in for a second term, was rewarding them with destruction of their livelihoods. "Had we known that our lands would be seized and crops destroyed, we would not have voted for him," she lamented bitterly.
"Our farms, including palm estate, have been destroyed. For me the palm estate was my pension and retirement plan as well as the major source of income for me and my children. I am over 60 years; I retired as a teacher, and my husband is no more," Agba lamented.
She urged: "all we need now is for the authorities to take the cargo airport project elsewhere, because there is no more land to farm. I feel pained in my soul."
Some economic and development analysts from who business a.m. sought reactions, dismissed the suitability of a brand-new airport by Cross River not listed among the top or middle-income states in Nigeria. More so, they queried the viability of embarking on a such big-ticket project during a parlous economic era, when the state's economy like Nigeria's is witnessing its worst performance in more than a quarter of a century.
Besides, the experts quickly pointed to Cross River's current debt overhang, being the fourth biggest indebted among Nigeria's sub-national states, according to Economic Confidential's 2018 annual high indebted states (AHIS) statistics released earlier this year.
Details of the state's (Cross River) indebtedness show that the state has an external debt of more than $188.773 million and over N167.955 billion domestic debt, totalling over N235.914 billion. With these, the state already has its hands full with where its incomes would go to.
Meanwhile, some economists said they are clearly doubtful on Governor Ayade realizing the cargo airport, whose cost would be in excess of N20 billion to N30 billion. Can Cross River, with less than N5 billion monthly income afford this new airport, I doubt it," said one economist with the Institute of Chartered Economists of Nigeria (ICEN).
For Ukpan Okukong, a mother of four whose home was destroyed due to de-bushing of the 9-square kilometre stretch, said that palm plantations, rice and yam farms worth hundreds of millions of naira were damaged.
She said her home was one of those vandalized by due to her refusal to let go her farm. "A group of armed youths broke into her home and ruined everything. The government has not paid a single compensation to anyone of us affected; rather, thugs and armed men keep terrorizing us. I planted rice, cocoa, groundnut and others crops," she cried bitterly.
However, Eric Akpo, the technical manager of the proposed cargo airport, dismissed the women's claim over non-payment of compensation; and that the allegation of use of force on the farmers were false.
"Why would the people protest, when we have paid over 70 percent compensation to the host communities for the land acquired. People from neighbouring communities are appealing that we include them on the list, even though we have not acquired their lands," he said.
He also said the complaints of attacks on the villagers by those working on the project in Obudu was a hoax. "Rather, the villagers attacked my team and I, when we tried to engage them in a dialogue," Akpo said.