Frontpage
Ayade's debt-ridden Cross River begs loan-seeking Buhari to help it realize N700bn highway, seaport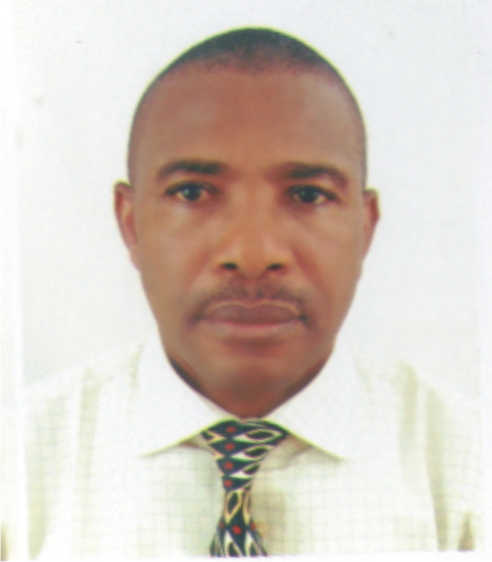 Ben Eguzozie is business a.m. regional lead based in Port Harcourt, providing regional and national  coverage for economy, business and finance
You can contact him on ben.eguzozie@businessamlive.com with stories and commentary.
March 19, 20202.5K views0 comments
…but issue of EIA report remains unresolved
Ben Ayade, governor of Cross River State, whose state is ridden with debts of over N235.91 billion, is appealing to President Muhammadu Buhari, who is cash-strapped and seeking $22.7 billion from foreign lenders, to help him (Ayade) in actualization of a 274 kilometres superhighway and Bakassi Deep seaport. Both projects, which the governor describes as "signature projects," are estimated to cost over N700 billion.
For the Cross River governor, whose recent budgets (2018 to 2020) have come with unorthodox nomenclatures and outrageous figures of over N1 trillion mark for a state that falls within the Federation Account Allocation's (FAAC) third tranche income earners, the two projects "will create a new economy for the state in particular, and the country, in general, especially the northern part of Nigeria."
Governor Ayade who spoke during an inspection tour of the Odukpani axis of the 274-kilometre superhighway and the ongoing dualization of Calabar-Odukpani highway, promised that by the close of the year, a substantial part of the highway will be completed.
His administration, he said, was determined to change the economy of Cross River, and there was no better way to do so than making sure that the two projects were actualized.
The state was twice robbed of its oil-producing status in 2008: first by Nigeria's handover of Bakassi Peninsula, an oil-rich island, to its neighbour, Cameroon Republic; and by a Nigerian Supreme Court judgement that further gave out the state's 76 oilwells to its neighbouring Akwa Ibom State. Since then, the state (Cross River) manages with compensatory pay-outs from the 13 percent oil derivation; while it depends solely on the less than N5 billion monthly FAAC payments plus whatever it can manage to scoop from internal revenue sources (IGR).
"The superhighway is feeding into Calabar city. For us as a state, the construction work on the superhighway has begun in earnest, and is being broken into three sets. There is a team in Ikom, one in Bekwarra, which is the beginning of Northern Nigeria, and here we have a team from Calabar. These three teams are working to meet each other. At the beginning, we have a very big construction company that has already done close to 90-km of earth works," Governor Ayade said.
He added: "I just want to tell the people of Cross River and, indeed, Nigerians that the six lane digital superhighway, the very first in this part of the world, is getting ready; and I give my assurances that by the close of this year, a substantial part of this project will be completed and fully ready for use."
He bemoaned what he described as "lack of support from the Federal Government, especially in the area of refunds for federal roads constructed by my administration." He said the incoming road will be tolled upon completion, so as to generate revenue for the state.
"The superhighway narrows from six lanes into four lanes as you get into Calabar so we will put a fly over to allow the four lanes to go top and then terminate back in the single lane because the Federal Government has refused to reimburse Cross River on all dualization works on existing federal roads on the basis that the Calabar metropolitan city is catching up with Odukpani. Therefore, they now see it as a domestic road which we will have no option than to toll to generate revenue," the governor said.
But the issue of Environmental Impact Assessment (EIA) report on the superhighway remains yet unresolved. At inception, the highway was mired in controversies and rejection by many local and foreign pro-environment NGOs for lack of an EIA report. The NGOs affirmed the road cuts through pristine forests and untouched ecosystem preserved under the Federal Ministry of Environment funded Cross River National Park (CRNP), which is the last of Nigeria's 10% forest cover. The highway's ground-breaking in October 2017 was done without any valid contract awards nor valid EIA approval in place. With just mere pronouncements of Governor Ayade, bulldozers were moved to proposed routes, bringing down vast acres of forests preserved under the CRNP Act. Till date, the state government is yet to meet with conditions given to it by the Federal Ministry of Environment over the conduct of a valid EIA report for the projects.
Some pro-environment experts speaking at one of the stakeholders' forums held in Calabar over the superhighway project, said: "Cross River State clearly has no such funds as the proposed N700 billion for the 260-km superhighway project, and will definitely reach out for external funding initiatives which can only be guaranteed by a standard EIA report and approval."
It is noticeably reasoned that the distancing of the Federal Government on the superhighway is informed by the non-presentation yet of Ministry of Environment approved EIA report by the state government.
However, Governor Ayade is calling on President Buhari to issue a special intervention to Cross River to assist it in the completion of the projects, insisting that they are too huge and beyond the carrying capacity of the state alone.
"Projects of this magnitude ought to be Federal Government projects. A six-lane superhighway linking the Bakassi Deep Seaport to Northern Nigeria ought to have been a Federal Government project; even if the vision was from me as Governor of Cross River State. I make bold to say that Northern Nigeria needs the superhighway and the Deep seaport more than any other region, due to the huge solid mineral deposits they have; but these solid mineral deposits mean nothing if you can't export them; and that is where Cross River superhighway and deep seaport come in as we are bringing the Atlantic Ocean closer to Northern Nigeria.
"The Federal Government has shown very little attention to our pain as a state, shown very little attention to the superhighway, but we will carry on despite the frustrations; and hope that one day President Buhari will see the passion and rise to our rescue. I call on President Buhari to allow us the luxury of bringing the Atlantic Ocean closer to northern Nigeria through these projects, as indeed they will help in decongesting Lagos ports; create an economy in northern Nigeria; reduce insurgency and usher in a prosperity agenda that posterity will never forget him for," Ayade said.