Ewherido
Azare: One market fire too many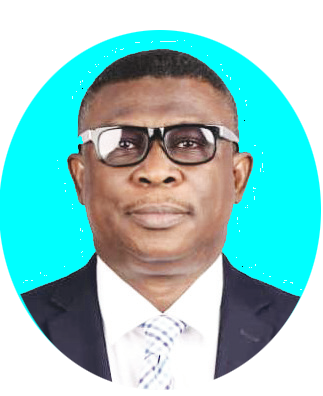 Ewherido, ACIIN, ACIB, is the Managing Director of Titan Insurance Brokers and can be reached on +2348132433631 or titan.insuranceng@gmail.com
June 25, 20181K views0 comments
On Sunday, June 17, a fire outbreak consumed about 700 shops in Azare market in Katagun Local Government Area in Bauchi State. Goods and properties running into hundreds of millions of Naira were destroyed. This fire is by no means an isolated case. There has been fire outbreaks in Singa Market and Sabon Gari Market in Kano, Birnin Kebbi Central Market, Kebbi State, Ikom Main Market in Cross Rivers State, fruit market in Gombe, Yola Market in Adamawa State, Old Market, Sokoto, Odopetu Market in Akure, Ondo State, Mammy Market, behind Arena Shopping Complex, Oshodi, Lagos, Onitsha Main Market, Anambra State, Ariaria Market, Aba, Abia State, Timber Market, Enugu, Bodija and Aleshinloye markets, Ibadan, Oyo State and at least four fire outbreaks over the last five years in Balogun Market, Lagos, to mentio but a few.
As usual, the traders are calling on the government to come to their aid in a situation that is totally within their control. A simple fire policy would have sufficed to put them back on a sound financial footing. They already have a system in place, their market association to which virtually all of them subscribe. All they need is the process. They already pay one form of levy or the other to the market association. Adding insurance premium would not have upset their finances. The fire rate is quite low. At a rate of 0.125, the premium for a shop owner, whose shop and wares are worth N5m is N6,250! This should be affordable by all traders. Since all the traders in the market will be insured as a group, the premium will even be lower, especially if they effect risk improvement measures, based on their insurance broker's advice.
Just before the fire outbreak, however, there was a heavy downpour and windstorm, which swept through Bauchi State, destroying houses and properties worth millions of naira. So what the traders actually need is not just a fire policy, but a fire and special perils policy to take care of damage resulting from flood, windstorm, etc., since they are also exposed to these natural disasters. Even at that, the rate is about 0.25 per cent for fire and special perils, which comes to N12,500 for a shop owner with shop and wares worth N5m. it is still affordable.
There is very little the Bauchi State Government can do to help the traders. It has many urgent needs competing for its painfully meagre and limited resources. Already the Bauchi State Government is appealing to the federal government for assistance. The federal government may or may not assist. But even if both governments do, what the traders are going to get might be a fraction of what they lost. But whatever money government doles out to them has opportunity cost because the money could have been channelled to other critical areas like health, housing, roads, etc.
But had they taken insurance, they would have received full indemnity (full compensation). Also, the premium would have swelled the fire and special perils pool, from where the traders would have been compensated. In addition, after local capacity has been exhausted, the insurance companies would have ceded the balance of the risk to reinsurance companies abroad. The payment for this loss would then have been spread internationally, thus reducing the strain on the local economy.
It is time government took drastic measures to reduce cases of fire outbreaks in markets, minimise losses when fire occurs and encourage traders to have a fire and special perils policy in place to provide indemnity to affected traders.
The government does not need to spend much money to put these measures in place. One, often times when these fires occur, fire service complains about inaccessibility to the affected parts of the market where the fire is localised. Before long, it spreads. We need to have probability of fire outbreaks in mind when building markets. Two, fire service stations should be ever ready because they can be called upon at any time. Of what use is a fire service vehicle without water? Three, traders associations should be encouraged to effect fire and special perils cover for its members as a policy. Where suasion does not work, enabling laws should be enacted by the state or local government to enforce compulsory fire insurance for all markets in their domain. The insurance trade bodies and professionals are more than willing to collaborate with government in stemming the drain of resources emanating from market fires.