Finance
Frontpage
Bamboo runs out of cash after CBN account freeze, gets court reprieve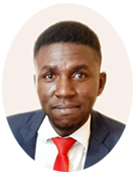 A graduate of Economics and Statistics from the University of Benin. An experienced researcher and business writer in the print and digital media industry, having worked as a Research Analyst at Nairametrics, Voidant Broadcasting Ltd, Entrepreneurs.ng, and currently a Market and Finance Writer at Business a.m. For stories, press releases, exclusive events, call +2347052803696 or send a mail to abuedec@gmail.com.
September 8, 2021436 views0 comments
Court allows variation of freeze ruling

CBN offers no objection
An accounts freezing action taken by the Central Bank of Nigeria (CBN) after securing a court order to do so appears to have forced Bamboo Systems Technology Limited, a technology platform offering brokerage services to US-traded securities, and Bamboo System Tech Ltd., to run out of cash, which necessitated their approaching an Abuja Federal High Court to seek for a variation of the order to enable them have access to some of their cash to be able to pay salaries and rents on their property, it has emerged.
Both companies appear to have been hardest hit as they are the first of a number of fintech firms that the CBN applied the court order on, to have quickly gone back to the court to seek a ruling for a partial variation of the freeze order on the grounds that they need funds for the payment of rent and salaries of employees.
Business A.M. had initially reported that the CBN had, after obtaining an Abuja Federal High Court's relief, ordered the freezing the bank accounts of some investment and trading platforms such as Trove Technologies Limited, Bamboo Systems Technology Limited, Risevest Technology Limited, among others, that are being used by Nigerians for online transactions, for a period of 180 days.
The application made by the apex bank to the court was based on the grounds that the companies were being probed for functioning without a license to operate as an asset management firm. The bank further revealed that the defendants were utilizing foreign exchange sourced from the Nigerian FX market to buy bonds and shares, thereby contravening the CBN circular referenced TED/FEM/FPC/GEN/01/012, dated July 01, 2015.
But on Tuesday, Chiezohu Okpoko, a senior advocate of Nigeria (SAN) and counsel to the two firms, told the Federal High Court, Abuja, that his clients were seeking an amicable resolution of the matter to enable the affected fintech companies to carry on their activities as the freezing has led to their inability to meet certain financial obligations.
Michael Aondoakaa, a senior advocate of Nigeria (SAN) and counsel to the CBN, who had before now filed the ex-parte motion to freeze the companies' accounts, told the court that he was not opposed to the application for variation.
Said Aondoakaa: "They want a partial variation to allow them access funds to pay rent and workers' salaries; they also want an amicable settlement. We are not opposed to this and we are open to an amicable settlement, all we want is that they should operate within the guidelines of the law. So we agree to a partial variation to the extent of what they have asked for with regard to paying rent, salaries and an amicable settlement."
Justice Ahmed Mohammed, in his rulings, offered no objection to the prayers for partial variation and ordered the accounts of the two fintech firms to be unfrozen.
"An order is hereby made varying the freezing order of this court made on August 17, as it affects the 2nd and 3rd respondents. This is to allow the companies to pay rent on the property they are occupying, pay salaries of workers and allow for an amicable settlement," he said.
The case was thereafter adjourned by the seating judge until February 2022.