Martin
Bandits or terrorists. What is in a name?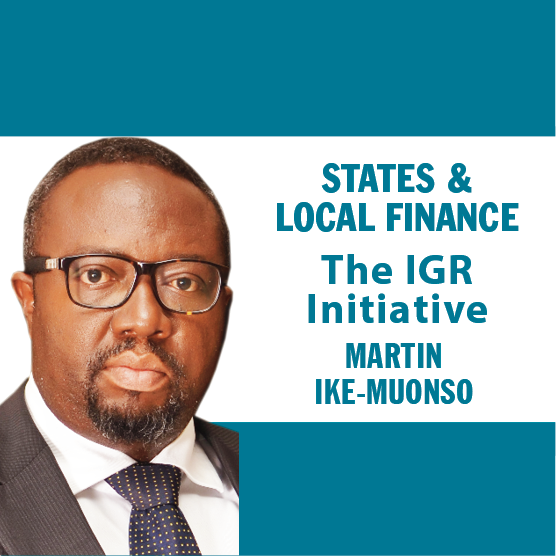 Martin Ike-Muonso, a professor of economics with interest in subnational government IGR growth strategies, is managing director/CEO, ValueFronteira Ltd. He can be reached via email at martinoluba@gmail.com
April 19, 2021538 views0 comments
In Act two, Scene two of Romeo and Juliet by William Shakespeare, Juliet asked Romeo the question, "what's in a name?". She then went on to add, "that which we call a rose, by any other name smell as sweet." By these words, Juliet taught Romeo that his name was inadequate to capture and explain his real identity; his essence to her. In other words, Juliet was much more concerned with the combinations of character, attitude, physical appearance, and other qualities that made up the man standing before her. Undoubtedly, a name rarely captures the complete essence of anything. Many times, names given to objects and persons are deficient in wrapping up their underlying complexities. Consider the name "Lucifer", which is currently associated with darkness and whatever is wrong. Even so, it means precisely the opposite: "the bringer of light" or "the sun of the morning". Again, some names deliberately play down the bearer's depth of atrocity and brutality. For instance, several extremely dangerous University confraternities adopt names such as "fine boys", "sexy ladies", "the chosen", and so on to soften public perception concerning them. Such names merely euphemize the enormity of the devious acts of terror they perpetrate. And so, it is with such names and categorizations as "bandits" and "terrorists". Differences in those words seemingly convey the perceptions of one being more ferocious and crime-prone than the other.
The Nigerian government and the media have successfully perfected the differentiations. Both words are also interpreted differently in the eyes of the law. While it might be unacceptable for the Nigerian government to negotiate with terrorists, it has no qualms holding healthy discussions with bandits where possible. But are there significant differences in those nametags? Relying on Merriam-Webster dictionary, a bandit is an outlaw who lives by plunder, especially a band of marauders, a robber, and an enemy plane. According to the Oxford Dictionary of English and Spanish, the word "bandit" is a 16th-century Italian word, traceable to Italian 'bandito', meaning "outlaw" or "banned", which is from the Vulgar Latin 'bannire', meaning "to proscribe". On the other hand, Oxford Languages defines a terrorist as a person who uses unlawful violence and intimidation, especially against civilians, to pursue political aims. The word originated in the late eighteenth century from French 'terroriste' and Latin 'tersere'. The dictionary claims that the term originally applied to those who supported the Jacobins in the French Revolution. These Jacobins supporters advocated for oppression and violence in pursuit of the principles of democracy and equality. Jonathan Fine, in the "Political and philological origins of the term 'terrorism' from the ancient near East to our times", published by the Middle Eastern studies Journal in 2010, clarified that its first known use in French is the word 'terrible' in 1160 and that by 1356 the term 'terreur' is in use. Today, terrorism means much more than all of that. The more recent etymological evolution of terrorism sparked with the suicide attacks in the Palestinian struggle and continued to September 11 attacks in New York City and Washington DC 2001.
Without a doubt, both bandits and terrorists' vocation are to terrorize and inflict fear on their victims. Both have also effectively executed large-scale terror heists severally within the country. However, for political reasons, the Nigerian system smartly discriminates between them to provide their criminal class of interest with cover. Based on widespread knowledge and the Nigerian government's categorization, terrorist organizations in Nigeria are primarily three and comprise Boko Haram, the Islamic State in West Africa Province [ISWAP] and arguably the Indigenous Peoples of Biafra [IPOB]. While Boko Haram has an outstanding reputation for massacring Nigerians in both churches and mosques, the ISWAP focuses mainly on the attack of Nigerian security forces and government installations. The IPOB is primarily a secessionist group calling for the independence of the Biafran people. There are other ethnic groups equally calling for independent republics who are yet to receive the Nigerian government's classification as a terrorist organization. The organization championed by Sunday Igboho calling for the establishment of the Oodua Republic is one of such. Like the IPOB, it has gained stridency and massive followership. Others include the champions of the prospective Niger Delta Republic and the Arewa Republic. But these other organizations are fortunate and cleaner than their peers as the Nigerian government can still negotiate with them. Such opportunity for dialogue becomes extremely hard when the government classifies such a group as a terrorist organization.
In that light, naming globally acclaimed terror-inflicting organizations "bandits" rather than "terrorists" is a ploy to keep the window open for potential dialogue and further negotiations with them. That is an opportunity that appears foreclosed – at least for now – for the IPOB. Through such naming channels, organized groups dedicated to large-scale kidnapping, armed robbery, murder, rape, and cattle-rustling can still discuss with the government if they supposedly repent or claim to have genuine reasons for their evil activities. For instance, those who carried out the abduction of about 340 schoolboys and are continuously perpetrating other kindred heists are only "bandits" and not "terrorists" who can be remoulded through amnesty programs to become better Nigerians. Similarly, pastoralists inflicting pain and bloody destructions across the bushes and forests in Nigeria with their AK-47 rifles through that baptismal process are mere "bandits" rather than "terrorists". They have also always had the benefit of discussing with the government through their cattle herder's association.
Sheik Gumi, who had visited and discussed with several groups of bandits and has openly intervened with various governments on their behalf, allegedly considers that those terror inflicting groups, including criminal species of herders, can be regarded as freedom fighters. By seeing these villains through that lens, Gumi indirectly says that these armed bandits are merely revolting against an oppressive and illegitimate government or fighting for independence. Like many others in government who consistently albeit latently give these groups some state cover, he indirectly puts them in the moulds of Funmilayo Ransome Kuti of Nigeria, Nelson Mandela of South Africa, Mahatma Gandhi of India, Patrice Lumumba of the Democratic Republic of the Congo, and many others. In any case, despite Nigeria's foot-dragging in categorizing these armed bandits as terrorists, the Institute for Economics and Peace [IEP], an independent, nonpartisan, non-profit think tank globally reputed for reporting on terrorism and the activities of terrorists, at least continuously present the criminal herdsmen as terrorists. There is no need to point out that the Indigenous Peoples of Biafra [IPOB] has never made it to the IEP terror list. IEP ranked this extremist group of pastoralists as the fourth most brutal terrorist organization in the world. Again, its 2020 report showed that the dread inflicting Fulani herders were responsible for 26% of terror-related deaths in Nigeria as of 2019. At home, they are not recognized as such and therefore rarely receive from the government the treatments that pertain to forbidden outlaws. Ironically, while the government names these supposedly separatist freedom fighters such as the IPOB as terrorists, these armed bandits and killer pastoralists are offered amnesty windows with all their juicy promises.
Again, in the spirit of fairness, one would have expected the government to include all the other secessionist and separatists' organizations as terrorists as they did to IPOB. With all the havoc and violent retaliations carried out against the ethnic Fulani people in Nigeria's South-West geopolitical zones, Sunday Igboho and his group are heroes among Yoruba people. They also manage to attract the attention of the government. They were not considered terrorists. Similarly, with all the clamour for the Oodua Republic by the Oodua People's Congress under Gani Adams' leadership, the federal government never categorized them as terrorists. The same goes for the Niger Delta region, which fought a justified war against the federal government's marginalization of the area and its unjust resource allocation programs. For several years, Niger Delta militants constituted themselves into a severe terror organization taking foreign oil workers hostage and warring mainly against the government and foreign oil companies, governments security agencies and the vandalization and grounding of oil and gas installations. None of these militant groups received the tag of a terrorist organization. Only recently, Asari Dokubo, a one-time president of the Ijaw Youth Council and the Niger Delta People's Volunteer Force founder, announced Biafra's rebirth and the new country's geographic delineations. Up till today, it does not appear as if the government has called him and his group to order not to talk of categorizing them as terrorists.
It is bewildering how Boko Haram and ISWAP are regarded as terrorist groups while the so-called armed bandits and the AK-47 wielding pastoralists are not. All these four groups have a reputation for inflicting either wholesale or massed up large-scale criminal catastrophe. It is inconceivable that a crime-prone species of herders responsible for close to 30% of terrorist activities in a country officially belongs to the "organized bandits" category. How can a country not treat groups of bandits conducting large-scale kidnapping and hostage-taking of school pupils as terrorists? Why are our security agencies and the government using the name "bandits" to euphemize these groups' calamity-production capacity and history?
Although there appears to be nothing in a name as it does not always reflect the bearer's reality, the name given to terror-inflicting groups in Nigeria can help deflect the government's wrath on them. Can you imagine the difference it would have made at least psychologically in the country's war on insecurity if government properly categorizes and names the so-called bandits and the rampaging bloodthirsty pastoralists as terrorist organizations? Can you imagine the impact that the recategorization of the IPOB, not as a terrorist organization, would make in the search for peace between the government and that separatist group? In the former, properly assigning the correct designation and name can lead to governments all-out confrontation against these northern Nigeria's enemies. In the latter, removing the terrorist tag will not only show fairness and equity but may once again open the windows for negotiation between the government and the group. After all, there may be a lot tucked into a name.