Bond
Finance
Bank of China plans perpetual bond sale in capital push
December 26, 20181.3K views0 comments
Bank of China plans to sell as much as 40 billion yuan ($5.8 billion) of perpetual bonds in what could be the nation's first ever issuance of such debt by a lender.
Shareholders approved the proposal at the end of June, the bank's representatives said Wednesday in response to Bloomberg queries. Approvals are awaited from regulators and there's no deadline for the sale, people familiar with the matter had said earlier, asking not to be identified as the deliberations are private.
Chinese authorities met Tuesday to discuss ways to help banks replenish capital and sell perpetual debt as soon as possible, the People's Bank of China said in a statement Wednesday. Lenders need to improve capital buffers as new regulations force them to absorb off-balance sheet debt, potentially adding to an already swelling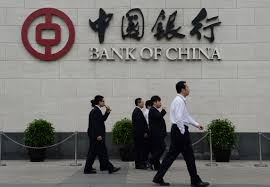 pile of soured loans. However, a slump in share prices has made it hard for banks to tap the equity markets.
Stronger capital will also put the banks in a position to increase lending to non-state companies. The government has vowed to support the private sector, which contributes the bulk of national output but has been disproportionately hit by President Xi Jinping's crackdown.