Frontpage
Markets
Banking, oil indices lift Nigeria bourse with investors gaining N65.7bn
January 8, 2021860 views0 comments
By Charles Abuede
Persistent buying sentiment aided the positive performance witnessed in Thursday's session at the Nigerian Stock Exchange, particularly in the oil & gas and banking sectors. At the close of trading, the domestic equities market sustained the previous day's gain, rising 31 basis points to settle at 40,490.85 points. The positive performance was driven by buying interest in Seplat Petroleum (+10.0%), Dangote Sugar (3.83%), Nigerian Breweries (+3.6%) and GTBank (+1.5%).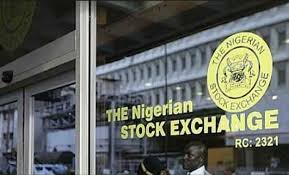 As a result, the market's year-to-date return improved to 0.8 per cent, while market capitalisation advanced by N65.7 billion to settle at N21.2 trillion.
Similarly, the level of trading activity surged as volume and value traded advanced 755.0 per cent and 243.8 per cent to 2.1 billion units and N7.5 billion respectively. The most traded stocks by volume were United Bank for Africa – UBA – (26.5 million units), Dangote Sugar (21.5 million units) and Fidelity Bank (15.7 million units), while Dangote Sugar (N397.8 million), Zenith Bank (N327.3 million) and GTBank (N315.1 million) topped by value.
Mixed sector performance
Performance across sectors was bullish as 3 of 6 indices gained, except the AFR-ICT and industrial goods indices, which closed flat. The oil & gas index led gainers, up 5.7 per cent due to buying interest in Seplat Petroleum (+10.0%) and ARDOVA Plc (+9.9%). Similarly, the consumer goods and banking indices rose 0.8 per cent and 0.5 per cent respectively, buoyed by price appreciation in Nigerian Breweries (+3.6%), Dangote Sugar (+3.8%), GTBank (+1.5%) and Zenith Bank (+0.8%). Conversely, losses in AXA Mansard (-3.2%) and Sovereign Insurance (-9.1%) dragged the insurance index marginally lower by 2 basis points.
Investor sentiment strengthens
Investor sentiment as measured by market breadth (advance/decline ratio) strengthened to 1.4x from the 0.4x recorded previously as 22 stocks advanced against 16 decliners. Livestock (+10.0%), Seplat Petroleum (+10.0%) and FTN Cocoa (+10.0%) were the best-performing tickers while Sovereign Insurance (-9.1%), Eterna Plc (-8.2%) and DEAP Capital (-8.0%) were the biggest losers.
NSE 30
The NSE 30 Index increased by 0.39 per cent to close at 1,657.11 points as against 1,650.72 points recorded on the previous day. Market turnover closed with a traded volume of 145.34 million units. Seplat and Dangote Sugar were the key gainers, while Unilever and Sterling were the key losers.
Foreign Exchange Market
The naira was sticky at N470 against the dollar in the unofficial street FX market, even as the I&E window rate appreciated by 0.21 per cent as the dollar was quoted at N393.67 as against the last close of N394.50, with most participants maintaining bids of between N388.00 and N413.05 per dollar.
Treasury Bills market
Mild selloffs characterized trading in the T-bills market as NT-Bills secondary market closed on a negative note with average yield across the curve increasing by 2 basis points to close at 0.42 per cent from 0.40 per cent on the previous day. The average yield across long-term maturities widened by 2 basis points while average yields across short-term and medium-term maturities closed flat at 0.17 per cent and 0.33 per cent respectively. Yields on 5 bills advanced with the 15-Jul-21 maturity bill recording the highest yield increase of 9 basis points, while yields on 15 bills remained unchanged.
The bears remerged in the OMO market stoking a 6 basis points rise in yields across the board to an average of 0.6 per cent. Selloffs along the intermediate and long end of the market were the drivers of the bearish close, contrasting with a flattish close at the short end of the market. As such, selling pressure was seen across medium-term and long-term maturities with average yields rising by 9 basis points and 10 basis points, respectively. Yields on 6 bills advanced with the 7-Dec-21 maturity bill recording the highest yield increase of 87 basis points, while yields on 17 bills remained unchanged.
The Bond market
Investors intensified profit-taking activities, as yields jumped 7 basis points to 6.4 per cent. In focus, the bears turned their attention to instruments along the belly of the curve (+27bps) offsetting bargain-hunting activities on the short end (-12bps). The long end of the curve, however, rose by 2 basis points. The 18-APR-2037 instrument was the most sold (+79bps), while the 26-APR-2049 instrument (-53bps) was the most bought.
In a related development, the Nigerian Stock Exchange has notified that 30 million additional units of the FGN Bonds issued in December 2020 have been listed on January 6, 2021. In December 2020, the DMO had issued 30 million units across the 15-year (20 million) and 25-year (10 million) tenors respectively.