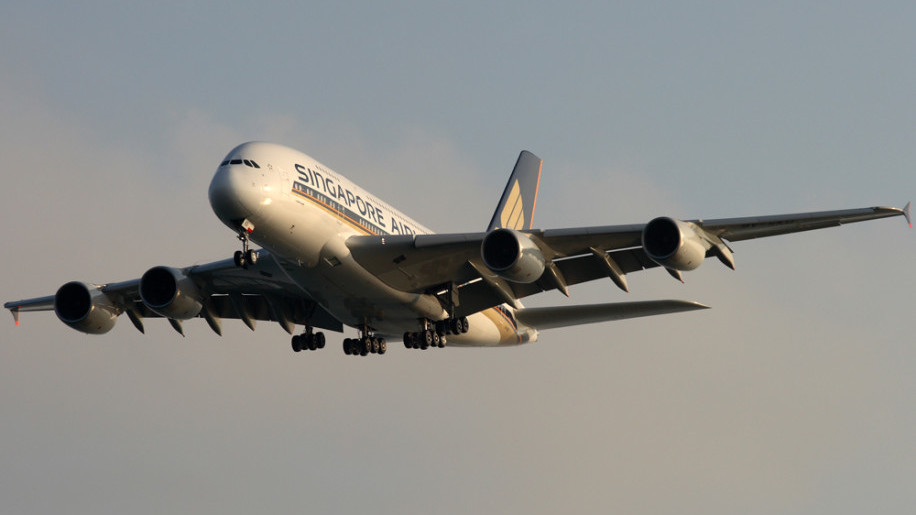 ---
When Singapore International Airlines (SIA) became the first carrier to operate the Airbus A380 'superjumbo' commercially in October 2007, it was heralded as the start of a new generation of giant, long-haul aircraft that would reshape the way we travelled by air. After all, it was the world's largest commercial airliner with the capacity to carry up to 800 passengers, eclipsing the previous 'Queen of the Skies', the Boeing 747 jumbo.
Yet last October – a decade after it first flew commercially – the giant A380 aircraft, that made an epic maiden voyage from Singapore to Sydney, was dispatched to a small airport between the towns of Lourdes and Tarbes in the French Pyrenees while its future was determined. SIA had decided to return the aircraft to the German leasing company Dr Peters Group that owned the superjumbo rather than extend its lease, especially since it had newer A380s on order.
A jetliner's lifespan
Ten years is not old in terms of modern jetliners' lifespan, which often extends to 20 years or more – many Boeing 747s are still in service at this age or older – making the SIA decision all the more surprising to some observers. Often, however, the aircraft are sold on to smaller carriers unable to afford the many millions of dollars a new long-haul jet costs. A Boeing 737-700, for example, is listed on the manufacturer's website at US$82.4 million brand new, although a second-hand 1991 equivalent is on sale for just US$6 million.
Yet given the A380's comparatively short time in service, the key question is whether a second-hand market for the superjumbos can be established, especially since three more unwanted A380s are also due to be parked in the Pyrenees shortly. Meanwhile, the four Rolls-Royce engines on the former SIA aircraft are reportedly being offered for short-term rental to airlines in need of replacements while their own superjumbo engines undergo routine maintenance.
Peters is confident that, as more A380 leases are returned to it, a second-hand market will emerge. Its CEO, Anselm Gehling, is reportedly in discussions with a number of potential buyers for Singapore's A380, including British Airways (which already has ten A380s) as well as low-cost Asian airlines. Another option is to cannibalise the aircraft for spare parts.
Peak A380?
But the outlook for the A380 is not promising. Malaysia Airlines, for example, is stopping all scheduled services on its six-strong A380 fleet from early March after failing to sell the aircraft to other carriers. The reason, analysts suggest, is that following Malaysia's twin aircraft disasters in 2014, the airline struggles to fill the 494 seats available on its superjumbos.
Instead, Malaysia is planning to reconfigure the A380 aircraft cabins from their present layout to a 'high density' 700-seater, providing services for Islamic pilgrim travellers from ASEAN countries to Mecca in Saudi Arabia. A new subsidiary is being set up to manage this operation, due to start next year under the name 'Project Amal'.
The uncertainty about future prospects for the A380 is hitting sales. No new orders have been received over the past two years, although there are 100 aircraft still under order from previous years. But Airbus has already announced production cuts: from the 27 built in 2015 to a target of just 12 this year and only eight in 2019.
Even the most enthusiastic cheerleader for the A380 – Emirates Airlines, which operates the largest fleet of the superjumbos with 100 aircraft in service (the 100th A380 was delivered last November) and 46 on order – may be having its doubts. It had been widely expected to announce another deal at the recent Dubai Air Show to buy a further tranche of A380s but, instead, ordered 40 of Boeing's latest version (10) of its successful mid-sized Dreamliner 787 aircraft for just over US$15 billion.
Sir Tim Clark, Emirates' president, suggested that the rival Airbus A350 had been considered but rejected. Clark made clear that new A380 orders depended on Airbus committing to maintain production for "the next ten to 15 years, which is vital to us".
He added: "The owners [of Emirates] will not sanction any further acquisitions unless they know the line is going to be continued and they have a full understanding of what would happen if there was a cancellation." Emirates, it is clear, does not want to be left stranded if the production plug is pulled.
Future of the B747
While the A380's future seemingly rests on how Airbus manages its relationship with its biggest customer, the outlook for the much-admired Boeing 747 is cloudier. Two of America's leading legacy carriers – United Airlines and Delta Air Lines – have both recently stopped flying their B747s (400 series) after three decades during which the jumbo ruled the long-haul air routes.
United's final B747 passenger flight was last November when it flew from San Francisco to Honolulu in homage to the aircraft's debut on the route way back in the summer of 1970. On the last service, flight attendants wore 'retro' uniforms of the period and the in-flight menu was 1970s-inspired.
United's president Scott Kirby told the airline's employees that it was a "bittersweet milestone – the jumbo jet with its unmistakable silhouette once represented the state-of-the-art in air travel." But in modern aviation, he added, "there are more fuel-efficient, cost-effective and reliable widebody aircraft that provide an updated in-flight experience on long-haul flights."
Delta became one of the launch airlines for the jumbo, taking delivery of its first 747 in 1970 and starting US services in 1971. But it never really fully embraced the giant plane, especially as it reportedly found difficulties filling the aircraft's 370-seat configuration on domestic flights. By 1974, it decided to sell its five 747s, and focus instead on the smaller Lockheed L-1011 TriStar with 298 seats.
Yet when in late 2008 it took over Northwest Airlines, it also acquired its fleet of 747-400 jumbos and continued to fly them, eventually 'warming' to the iconic aircraft. After the final commercial flight from South Korea's Seoul Incheon airport to Detroit in December, for example, it took the aircraft on a 'farewell tour' around the US for employees, both current and former, along with leading US sports teams.
Members of its frequent flyer SkyMiles programme were also able to bid (with their loyalty points) for a chance to join these flights. Delta says its last 747 will be flown to an Arizona 'boneyard' early this month (January) for its final resting place.
Although Boeing is no longer producing new 747-400 series passenger aircraft, it still makes the 747-8 cargo version, which is supported for the next couple of years at least by a 14-strong order from delivery company UPS, with a further 14 on option. The US Air Force is acquiring two 747-8s as the basis for the new Presidential aircraft Air Force One, due to come into service in 2024.
But the writing is clearly on the wall for the jumbo, especially as Boeing has stopped making replacement parts for the earlier variants. British Airways, which at present is the world's largest operator of the 747400, has already reduced its 747 fleet from 57 to 36 and is planning further cuts.
British Airways' chief financial officer Steve Gunning revealed at an investor event last November (held by parent company IAG), that half the 747-400 fleet will be withdrawn by 2021 with the final exit in 2024. He said that new-generation twinjets from Boeing and Airbus were 30 per cent more fuel-efficient than the 747s, offering potential savings of £156 million a year.
Going out of fashion
Although BA also operates a dozen A380s there seems little likelihood that United or Delta – or any other US carrier – will now embrace the superjumbo. Out of the 13 airlines that fly the A380, only three – Air France, BA and Lufthansa – are not located in the Middle East or the Asia-Pacific region.
But while Boeing is counting on newer versions of its 737 Max, 777 and 787 (Dreamliner) aircraft helping to fill the gap left by the phasing out of the 747, Airbus is keeping up the pressure, especially with new variants of its successful A350 XWB programme. These 'extra widebody' airliners are built with lighter composite materials for wings and fuselage, able to fly for up to 19 hours with greater fuel efficiency than conventional aircraft.
Aviation has been a dynamic, changing business almost from the day the Wright Brothers made their historic first flight. When Boeing introduced the 747 in the 1970s it revolutionised long-haul travel, opening up the world to a new generation of travellers, both for business and leisure. The A380 could have had the same game-changing impact, with its huge capacity and extended range, yet somehow it never quite seemed to match up to the high expectations for it.
But in one respect at least, the advent of the jumbo was key to the emergence of the modern airport strategy adopted in most major cities around the world – the hub-and-spoke model favoured especially by US airports, but increasingly adopted globally. This was based on the premise that travellers should be transported in giant aircraft to a central hub and would then travel onwards to their final airport destination in smaller aircraft.
This hub-and-spoke template succeeded the traditional model of flying point-to-point which many travellers – especially those on business – prefer given the extra hassle and potential for delays and lost luggage that changing planes entails. Studies in the US and EU suggest the point-to-point model is more efficient for both passengers and airlines, although governments and regulatory bodies are not so sure.
Yet Airbus remains largely committed to hub-and-spoke, unsurprisingly given that the A380 was developed for it. Heathrow's hoped-for expansion is based on this concept, although it is already the world's 'most connected' international airport, according to the latest rankings of global megahubs collated by aviation data agency OAG. Europe dominates the rankings, with Frankfurt and Amsterdam airports in second and third places. Chicago O'Hare International Airport is ranked fourth.
Fears that the era of extra-large, long-haul aircraft has peaked may be wide of the mark. Both Boeing and Airbus insist their massive 'pachyderms' have a viable future – but that was said, too, about Concorde.