Frontpage
Markets
Bears back on bonds, Naira improves at I&E window, but flat at N532 in streets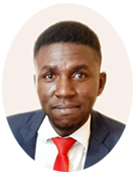 A graduate of Economics and Statistics from the University of Benin. An experienced researcher and business writer in the print and digital media industry, having worked as a Research Analyst at Nairametrics, Voidant Broadcasting Ltd, Entrepreneurs.ng, and currently a Market and Finance Writer at Business a.m. For stories, press releases, exclusive events, call +2347052803696 or send a mail to abuedec@gmail.com.
September 7, 2021291 views0 comments
FX Market
The Naira held steady at N532 per dollar at the parallel market for the second day after it established a new low of N532 to the dollar on Monday from its previous close of N530 to the greenback. At the investors' and exporters' window, the currency gained N0.46 settling at N410.67 to one dollar as most market participants maintained bids of between N400.99 and N412.53 per dollar.
Money Market
Tuesday's money market trading saw Overnight (O/N) rate drop by 1.25 percent to close at 7.25 percent as against the last close of 8.50 percent, and the Open Buy Back (OBB) rate decreased by 1 percent to close at 7 percent compared to 8 percent the previous day.
Consequently, system liquidity improved by 25.2 percent to N212.7 billion from N169.9 billion on the previous day, bolstered by OMO repayment of N119.1 billion, which is believed to keep money rates subdued.
Treasury Bills Market
Elsewhere, in the run-up to the Nigerian T-bills Primary Market Auction (PMA) on Wednesday, investors in the secondary market sold short and mid-dated bills as the market closed on a negative note with the average yield across the curve increasing by 9 basis points to close at 4.70 percent, from 4.61 percent the previous day.
Although, the average yields across the short-term and medium-term maturities expanded by 16 basis points and 30 basis points, respectively, the average yield across the long-term maturities, however, declined by 9 basis points. Yields on nine bills gained, with the 27-Jan-22 maturity bill recording the highest yield decrease of 61 basis points, while yields on seven bills remained unchanged.
However, on Wednesday, the central bank has scheduled to conduct a Primary Market Auction to roll over Nigerian T-bills maturities worth N138.2 billion across 91-day, 182-day, and 364-day tenors, accordingly.
OMO Bill Market
In the OMO bills market, the average yield across the curve closed flat at 6.11 percent as trades across tickers were mostly flat. Thus, average yields across short-term, medium-term, and long-term maturities closed flat at 5.60 percent, 6.44 percent, and 6.61 percent, respectively.
Bonds Market
The bond market saw the return of the bears with a bearish close that was mirrored by sell-offs as the average bond yield across the curve cleared higher by 1 basis point to close at 8.31 percent, from 8.30 percent the previous day. Average yields across the short tenor, medium tenor, and long tenor of the curve increased by 1 basis point, 3 basis points, and 2 basis points, respectively. The 24-JUL-2045 maturity bond was the best performer with a decline in yield of 30 basis points, while the FGNSB 11-DEC-2021 and FGNSB 12-DEC-2021 bonds were the worst performers with an increase in yield of 25 basis points each.