Frontpage
Markets
Bears return to Nigeria bourse on sell offs in DangSugar, Zenith, GTCO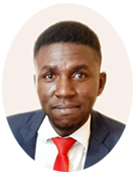 A graduate of Economics and Statistics from the University of Benin. An experienced researcher and business writer in the print and digital media industry, having worked as a Research Analyst at Nairametrics, Voidant Broadcasting Ltd, Entrepreneurs.ng, and currently a Market and Finance Writer at Business a.m. For stories, press releases, exclusive events, call +2347052803696 or send a mail to abuedec@gmail.com.
August 26, 2021419 views0 comments
Bears resurfaced on the domestic bourse on Wednesday with N5.7 billion losses as trading activities edged lower by 0.03 percent to close at 39,449.82 points.
This was largely triggered by sell-offs in bellwethers such as Dangote Sugar (-2.8%), Guaranty Trust Holding Company (-0.7%) and Zenith Bank (-0.4%) which dragged the overall market performance on Wednesday.
On the other hand, the market year to date loss remained unchanged at -2.1 percent while the total market capitalisation wilted to N20.55 trillion from N20.56 trillion.
Despite the drag from the heavyweights, the level of trading activity was mixed as the total volume traded rose by 0.3 percent to 197.4 million units while the traded value was chopped down by 27.5 percent to N1.1 billion.
The most traded stocks by volume were Sovereign Trust Insurance (48.4 million units), Mutual Benefits Assurance (27.1 million units), and Jaiz Bank (10.9 million units) while MTN Nigeria (N155.2 million), Nestle Plc (N149.7 million), and Zenith Bank (N141.7 million) led the chat of the most traded securities by value on Wednesday.
Stunned by sell-offs and the absence of positive catalysts to trigger activities, the performance across the sectoral front was bearish as the ICT and industrial goods indices closed flat while the insurance and banking indices slid by 0.5 percent and 0.1 percent respectively due to price depreciation in Mutual Benefits Assurance (-8.6%), Sovereign Trust Insurance (-4.4%), Guaranty Trust Holding Company (-0.7%), and Zenith Bank (-0.4%).
By the same token, the consumer goods and oil & gas indices fell by 0.1 percent apiece due to sell-offs in Dangote Sugar (-2.8%) and Oando Plc (-1.9%).
Similarly, investors' sentiment, as measured by market breadth, faded to 0.8x from 0.9x on Tuesday as 16 stocks advanced while 19 stocks declined. Eterna Plc (+10.0%), CAP Hotel (+10.0%), and Morrison Industries (+9.7%) led the gainers, while Academy Press (-9.8%), Pharmd Eko (-9.5%), and Mutual Benefits Assurance (-8.6%) led the losers.
Elsewhere, the NGX 30 Index decreased by 0.10 percent to close at 1,629.56 points as against 1,631.11 points on the previous day. Market turnover closed with a traded volume of 41.68 million units. Nascon and United Capital stood as the key gainers, while Dangote Sugar and Sterling Bank were the key losers.