WORLD BUSINESS & ECONOMY
Beijing regulators crackdown on firm providing software for crypto trading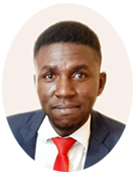 A graduate of Economics and Statistics from the University of Benin. An experienced researcher and business writer in the print and digital media industry, having worked as a Research Analyst at Nairametrics, Voidant Broadcasting Ltd, Entrepreneurs.ng, and currently a Market and Finance Writer at Business a.m. For stories, press releases, exclusive events, call +2347052803696 or send a mail to abuedec@gmail.com.
July 6, 2021360 views0 comments
Just weeks after the people's Bank of China (PBoC) directed domestic commercial banks to cut off fiat currency funding channel for over-the-counter trading, the financial regulator in alliance with the Beijing Financial Supervision and Administration Bureau has announced a crackdown on Beijing Qudao Cultural Development Limited, a firm operating in the marketing, public relations, modelling and entertainment businesses, the two regulators said in a joint statement.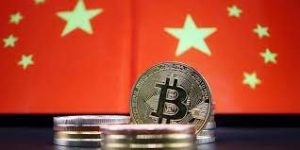 According to the statement, Beijing Quado was accused of "providing software services to crypto trading activities", and the government has deactivated the company and suspended its website. The Beijing based financial regulators also stated that they are taking measures to curb activities affiliated with the crypto-related business as they warn against the risks surrounding crypto trading activities.
The municipal regulators also warned in the statement that, "firms under the judicial remit shall not make available services such as business premises, ad display, marketing or paid online traffic. Financial and payment institutions under their jurisdiction must not provide any service directly or indirectly to customers related to crypto transactions."
Relatedly, the current ongoing regulatory efforts by the de facto Beijing division of the Chinese central bank, which has mandates that include managing the monetary policy and ensuring financial stability in the capital city, have been followed by comment about the crackdown on bitcoin trading and mining activities from China's State Council, the country's central government cabinet, which has already led to the shutdown of almost all bitcoin mining activities in China.