Ewherido
Benefits of travel insurance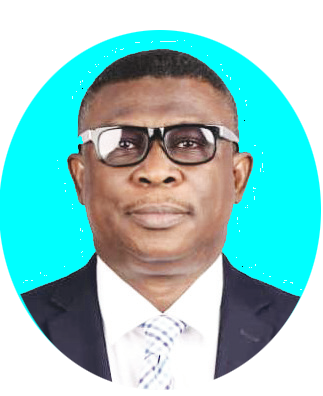 Ewherido, ACIIN, ACIB, is the Managing Director of Titan Insurance Brokers and can be reached on +2348132433631 or titan.insuranceng@gmail.com
July 23, 2018936 views0 comments
I had a good laugh at myself recently, I was going through old documents that I used to apply for a visa 10 years ago and stumbled on the travel insurance. Even as an insurance professional, I cannot remember paying any attention to it then. I was only interested in completing my documentations for the issuance of the visa. That is still how many people treat travel insurance till date.
These days, if you go round transport companies, the receipts issued to passengers, which evidences their subscription to either travel insurance or group life insurance, litter the surroundings where they are issued. The only receipt many passengers are interested in is the one for the bus fare, which also indicates the seat allocated to them.
Meanwhile, these policies have benefits in the event of death, accidental medical treatment, transportation of mortal remains, permanent disablement and loss of checked in luggage.
The sums assured, usually be- tween N20,000 and N100,000, might be small, but it is money and your entitlement, or your family's, as the case may be. You also paid N50, N100 or higher premium for it!
Okay, let us move on to travel insurance covering international trips. A Schengen travel insurance of a particular insurance company has the following provisions/benefits. The policy provides for medical expenses and hospitalization abroad to the tune of EUR 30,000, with an excess of EUR 50. Excess, we have explained previously, is the portion of every claim the policy holder bears. Please note that this provision applies only in fortuitous circumstances, not when you left our shores specifically for medical treatment.
Emergency medical evacuation in case of illness or accident also has an as- sured sum EUR 30,000. This means the insurance company will be liable to the limit of this amount on the occurrence of this incident.
It could be less, but definitely not higher than this. The policy also has an emergency dental care provision to the tune of EUR 1,000 with a EUR 50 excess.
In the unfortunate situation of the policy holder dying abroad while the policy is still in force, the insurance company is liable to the limit of EUR 5,000 for the repatriation of the policy holder's mortal remains.
Many people might not appreciate this provision. We have a culture, especially outside the south west, where people are taken to their villages and buried in their compounds when they die. Among the Urhobo speaking people of Delta State, there have been cases where relatives exhumed the remains of dead relatives from "foreign lands" (even the deceased's maternal home is regarded as foreign land in this regard) and reburied them in their home towns. So why do relatives bury their loved ones who died abroad in Europe and America?
That is because it is prohibitive to bring the mortal remains back to Nigeria. It costs anything from N2m to N4m and these families would have spent so much on medical treatment and not enough left to bring back the remains of the dead relative. Simple travel insurance would have taken care of the cost of repatriation of the deceased.
They policy also makes provision for the repatriation of the family member, who travelled with the policy holder to the limit of EUR 2000.
In addition, where the policy holder cuts short his trip as a result of bereavement (that is, death of a close family member in Nigeria), the policy will compensate him to the limit of EUR 2000. Did I hear somebody say that amount can conveniently pay for a return ticket to Europe or augment the price of a business class or first class ticket?
But international travel insurance is not just about death of the policy holder, bereavement or illness only, there are other benefits. It also covers 24 hours assistant services, and the location and forwarding of baggage and personal belongings where they did not arrive with the policy holder. And how much do you pay as premium to enjoy all these benefits? For an 18-year-old, the premium is about N27,450; N41,175 for a 70-year-old and N54,900 for a 75-year-old policy holder!
Like all insurance policies, it has conditions and exclusions. Also, not all insurance companies in Nigeria underwrite (issue) travel insurance. If you want further details, you can contact a Registered Insurance Broker (RIB). Please avoid patronizing airport touts and other non insurance sources be- cause you might just end up with fake travel insurance.