Interview
Yemi Kale, Nigeria's statistician-general, on how businesses can leverage big data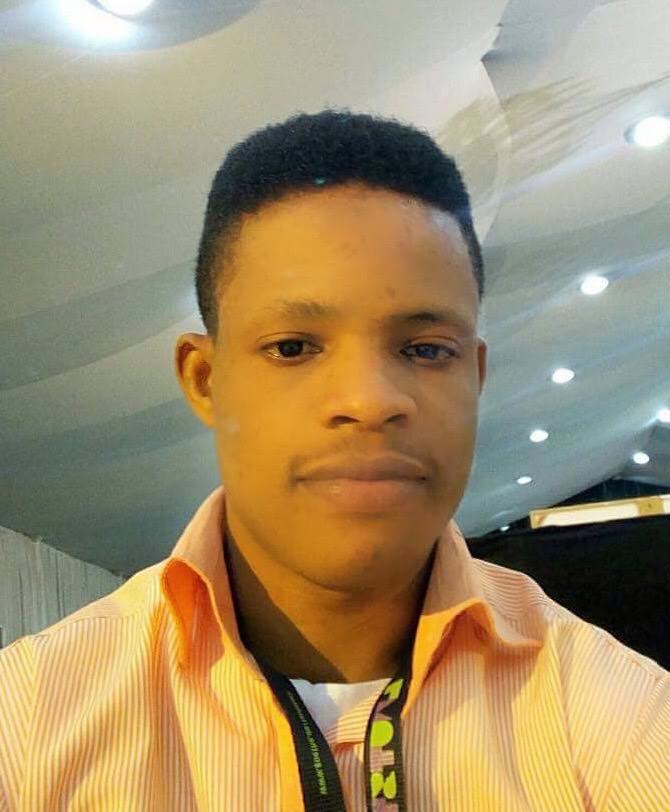 Justice Godfrey Okamgba is  Businessamlive Reporter.
You can contact him on justice.okamgba@businessamlive.com with stories and commentary.
July 2, 20181.2K views0 comments
Yemi Kale, Nigeria's statistician general and director of the National Bureau of Statistics (NBS) in a chat with Justice Godfrey Okamgba talked on data protection, big data, its advantages and how Nigerians can leverage data for businesses. Excerpts:
All Around us, we observe the quantum leap in the type, size, and scale of data that is being driven by rapid advances in the world of computing. Vast amounts of data are being generated every second of the day, around the globe in various forms and across multiple sectors?
In NBS, we are leveraging this valuable resource to complement our conventional data sources. Data, whether ordinary or what we call big
data, is merely another word for information.
With the latest tools and tech- nology in the market, we no longer have to rely on just sampling or more traditional methods. Instead, we can process datasets in their entirety and gain a far more complete picture of the world around us.
There is currently an ongoing effort in the United Nations Statistical Commission on how we can use big data for official statistics, so very soon Big Data will take greater priority in official statistics.
For us in NBS, what is more, important is that we produce information that accurately reflects reality, conforming to international standards and norms.
Is data properly warehoused in Nigeria? What are your views on this?
NBS is expected to be a repository of all official statistics in the country. We already have a sound IT infrastructure for managing and warehousing this data.
A good look at our website, which has a data portal that hosts most of the datasets we publish. We also have other databases and portals where we host more disaggregated datasets (Micro-data), specifically for researchers who intend to do a more rigorous analysis.
At the same time, all the statistics we collect are also published and open to the public and can be found in our online e-library. So, the infrastructure is definitely in place. However, there is always an ongoing work to arrange and organize these datasets into more easily accessible and user-friendly formats.
A good example of this is re- cently uploaded Trade database, which makes it easy for users to get information on Nigeria's trade with other countries, specifically showing the types of items or goods traded, as well as the value of those goods.
Is the NBS doing anything about the huge knowledge gap in data science in Nigeria?
We are serious about being champions of data science and utilizing tech innovations to improve the accuracy, efficacy, and efficiency of our data collection and analysis processes.
One of our major success areas in recent years has been in the area of statistical advocacy, which is es- sentially informing and educating the public on the work we do.
We have no doubt in our minds that this has increased both the knowledge and appetite for Nigerian data, locally and internationally. Literally, every day many of our staff members are responding to one form of the data request, from walk-in requests to online requests. Sometimes we get as much as 200 requests in one day.
Therefore, I would like to say that the data knowledge gap is being bridged and NBS is playing a significant role in this area, even as we anticipate an expansion of interest in that area.
What are the challenges affect- ing the operations of the NBS?
Accordingly, it is our responsibility to ensure data as essential as it is for growth and development isn't mixed with ideology or politics (for or against).
To produce unbiased national statistics, NBS needs to be apolitical and committed to ideological neutrality. This ensures that data outputs are defensible, reliable and accessible not only to governments, but to the private sector, media, and citizens.
NBS has an inherently sensitive position and could be susceptible to internal and external pressures, but we believe reliable data is robust enough to stand on its own merits; therefore, we focus on maintaining our standards and methodologies, keeping to international best practices applied locally. It is also our responsibility to ensure that the data that is produced is accessible and relatively easily understood and interpreted.
That being said, we often see misinterpretations of our published data for various reasons – for example, some misuse statistics because they are neither willing nor prepared to face the reality illuminated by data. This is not a problem of statistics, but rather a problem of the motive of the users of the data.
Another challenge is the issue of inadequate resources to fully carry out our work and produce the statistics needed by users. While this is not a new issue – it has improved slightly over the recent years – it is still nowhere close to what is required to build a robust and dynamic statistical framework for a country as strategic and important as Nigeria.
However, we do our best to utilize what has been allocated to us in the most efficient and useful manner, with the belief that our output is indeed the best advocate for more resources.
In terms of data protection, what are the measures the NBS have deployed over the years?
Cybersecurity is a focal issue for us at the NBS. By law, we are responsible for all data points collected by us, and legally we are liable for unnecessary and unqualified breaches of data. As a result, we have put in place the most affordable security systems in place to protect our data.
Naturally, these systems are re- viewed and updated periodically, and our users and data suppliers can rest assured that any information handled by the NBS is protected to the best possible standards.