cryptocurrency
Bitcoin, other virtual currencies sink further as Google bans crypto, ICO ads in June
March 14, 20181.3K views0 comments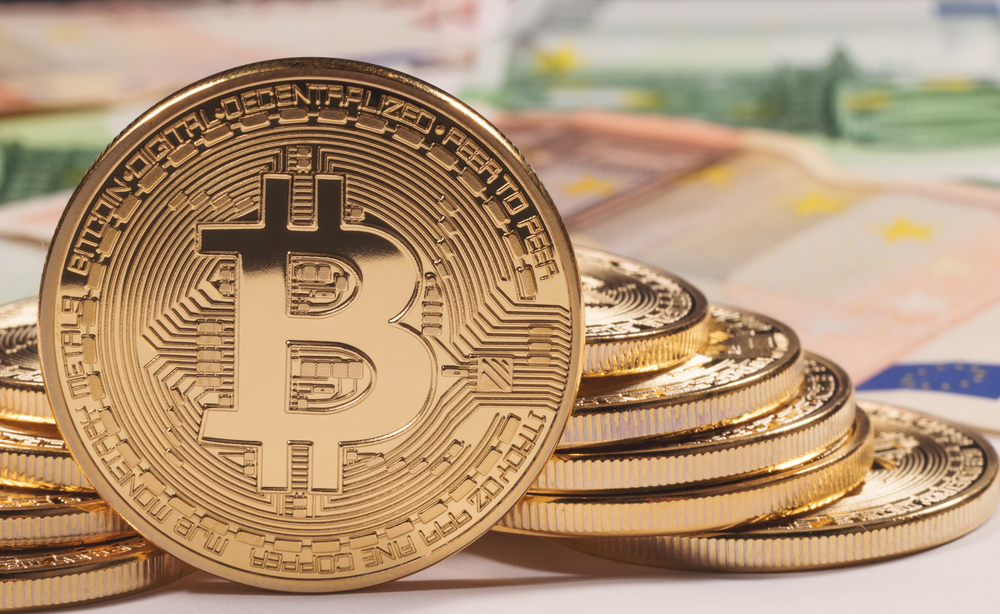 ---
Google said Wednesday morning that it will ban adverts for cryptocurrencies, initial coin offerings (ICO) and "other speculative financial instruments," starting in June, as part of a wider effort to protect consumers from scams hidden behind rapidly growing high-risk financial products.
Cryptocurrencies such as bitcoin and ICOs — a crowdfunding mechanism using digital currencies — have soared in popularity but the sector is still loosely regulated and vulnerable to fraud.
Google said that it had updated its worldwide policies to curb adverts in "unregulated or speculative financial products", with the blanket ban including cryptocurrencies.
Bitcoin and other virtual currencies continued to fall on Wednesday in reaction to news of the ban.
Bitcoin was trading at $8,685.40, slumping 3.65% as of 11:38 GMT on the Bitfinex, not far from its low of $8,462.00 on Sunday. The cryptocurrency has struggled to gain ground after falling to $6,000 in early February and is far from its peak of $20,000 in December.
Other virtual currencies were down, with rival Ethereum, the world's second largest cryptocurrency by market cap, falling 4.75% to $660.60 on the Bitfinex exchange. Ripple, the third largest virtual currency, was down 2.97% to $0.74000 while Litecoin was last at $166.78, a decrease of 3.76%.
The crackdown will also hit so-called "contracts for difference" (CFD) and binary options trading — which allow investors to speculate on the rising or falling prices — and foreign exchange products. The changes will come into force from June, it said.
Google's move will undermine the ability for cryptocurrency exchanges, advisory firms, and digital wallet companies to reach new customers. It follows a similar move by Facebook, which in January announced a ban on all advertisements for cryptocurrencies and ICOs on the basis that many were being used to mislead potential customers.
The announcement knocked the price of bitcoin by more than 5 percent from about $9,200 to less than $8,700.
"As consumer trends evolve, as our methods to protect the open web get better, so do online scams," Scott Spencer, Google's director of sustainable ads, said in a blog posted alongside the changes.
"Improving the ads experience across the web, whether that's removing harmful ads or intrusive ads, will continue to be a top priority for us."
Google said it took down more than 100 adverts per second in 2017 — about 3.2bn in total — that violated its policies.
Search engines and social media platforms have seen a spike in advertising for complex, often highly leveraged financial products.
Google announced a full ban on adverts for binary options, which are quick-fire bets on whether financial indices will rise or fall. It said advertisers offering online trading of other risky instruments — including CFDs and financial spread bets — will need to be both licensed by national regulators in the countries they are targeting and certified by Google in order to use the company's advertising service, AdWords. It added that it would fully ban adverts from aggregators and affiliates selling those products.
Binary options and CFDs have come under fire recently from both UK and EU regulators, which are worried that amateur investors are at risk of heavy losses from trading the products, and are looking for ways to boost consumer protections.
Peter Hetherington, chief executive of IG Group, Europe's largest retail trading website, said that consumers would be "more likely to end up with reputable brokers and proper regulatory protection" following the changes.
However, he warned there were wider implications for financial services.
"Big American tech companies are increasingly influential in deciding how financial services products are marketed," he said. "This is fine if they get to the right answer, as they have in this case, but a worrying precedent if they do not since the normal checks and balances do not apply to their decisions."