WORLD BUSINESS & ECONOMY
Blockchain wallet users jumped by 13m, reach 76.4m in 8 months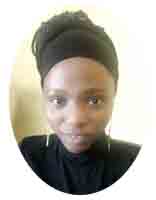 She is a passionate writer whose flair for journalism earned her awards as a campus journalist. Driven by hunger for success, she strives to make the world a better place with insightful, analytical and informative piece around insurance, technology and other sections.
September 21, 20211.3K views0 comments
The explosive growth witnessed in the crypto market, in addition to record valuation of digital coin, has led more investors to dabble into the crypto currency space. As a result, new data released by Stock Apps show that the number of Blockchain wallet users jumped by 13 million to reach 76.4 million between January and August 2021.
The statistics shows that the number of people using crypto wallet has been rapidly growing over the years, as a lot of people are finding blockchain wallet to be one of the easiest ways to send, receive, buy, store and swap cryptos like Bitcoin, Ether, Bitcoin Cash, among others.
Statista and Blockchain data revealed that there were nearly 11 million blockchain wallets worldwide in 2016 but doubled to 21.5 million by the end of the following year. In 2018, another 10.5 million people joined the Blockchain wallet users. While the figures depict significant growth, it is much less compared to the user growth seen in the following two years.
The total number of Blockchain wallet users hit 44.6 million, a massive 12.7 million increase in a year by the end of 2019. This figure represents 30 percent less than in 2020, which saw 18.8 million new users with the total number rising to 63.4 million. Over the last nine months, the Blockchain data shows a strong rising trend with 13 million investors joining the crypto space,  an impressive 47 percent year to date growth compared to 8.8 million new users in the same period a year ago.
In addition to the impressive user base growth, the total number of transactions on Blockchain exchange jumped by 18 percent year on year to $668 billion largely due to the availability of unique features that larger exchanges don't have.
According to Statistics, daily transaction value on the platform hit an all-time high this year. The figure floated between $7 billion and $9 billion in the first three months of 2021 and hit a record of $14.6 billion, the highest value to date on May 19th. However, the last few months saw the daily number of confirmed transactions decrease as it amounted to  269,000 in the first week of September, an 18 percent drop year on year.