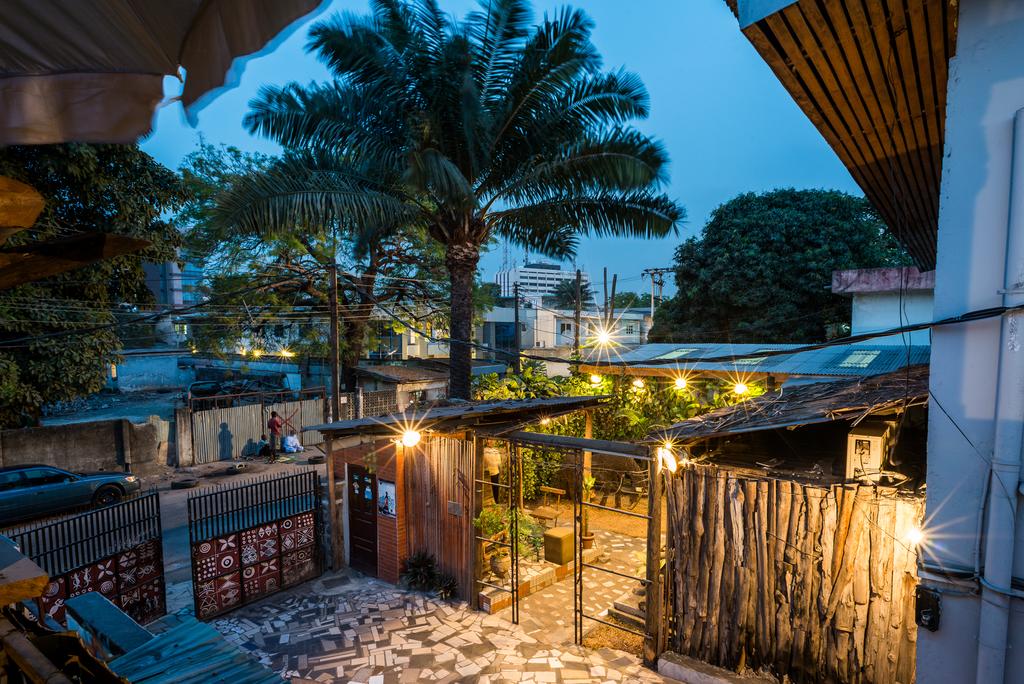 Recently, Travellers & Hospitality was at the heart of Lagos Island's serene high-brow corporate city centre, Ikoyi and found for you, a hotel of perfectly blended confluence of arts, culture and hospitality.
The Bogobiri House, where pieces of arts that portray the Nigerian culture, especially that of the South West and other great works, is a lovely concept.
The hotel, not what what you can conveniently fix in the big star category, Bogobiri House is much more than a 16-room boutique hotel in high brow Ikoyi, Lagos. It is on its own in splendor, uniqueness and locally exotic. A stay at Bogobiri would definitely give you the feeling that you are staying in an art gallery! "If you are tired of generic international hotel chains, then Bogobiri is for you," says Michan Federick, an Italian guest at the hotel.
Here you can unwind in great company, have stimulating conversations, experience the real spacious rooms with cultural furnishings.
"Bogobiri House is a magical place, a Lagos bohemian hangout that attracts local and foreigners that share love for arts with a twist," says Sandra from Belgium.
Acritical analysis of guests comments also leave a mark of a great staff, always ready to help guests.
In addition to the arts on the walls, a mix of local and foreigner guests means no less than an active exchange of culture, all in one house.
The hotel prides in offering friends and visitors a unique opportunity to interface with the creative soul of Africa's most vibrant city.
A welcome statement on the hotel's digital page read, "Our recent expansion and newly upgraded rooms are perfect for business and leisure travellers. In close to a decade of operation, we have become a hub for the promotion and appreciation of art, music and local knowledge whilst not compromising our core values."
Boasting free bikes, Bogobiri House is located in Lagos, a six-minute walk from Falomo Bridge Jetty. The property is set 500 m from Police Medical Centre. The hotel offers a shared lounge.
The rooms at the hotel come with a seating area, a flat-screen TV with satellite channels, a kitchenette, a dining area and a private bathroom. Free WiFi is available to all guests, while selected rooms have a DVD player. Guest rooms at Bogobiri House include air conditioning and a desk.
A continental breakfast is available daily at the accommodation. Guests can dine in the in-house restaurant, which specialises in international cuisine.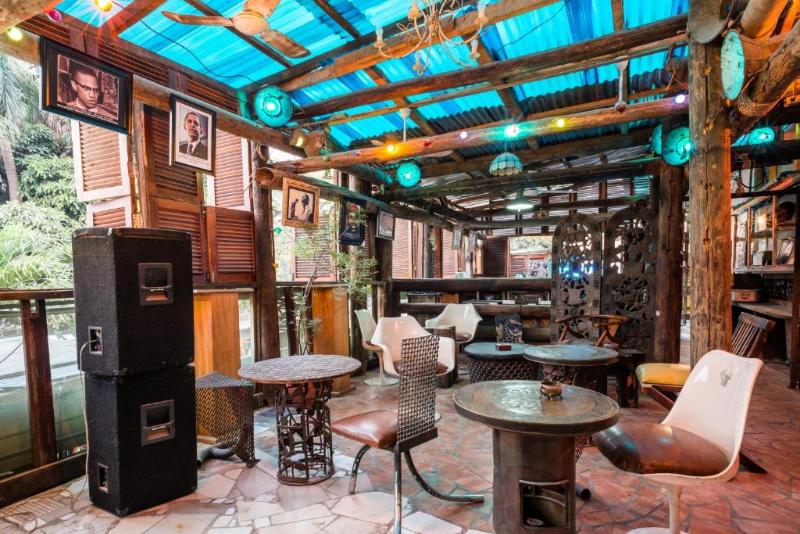 Staff at reception can help around the clock with information on the area.
Muri Okunola Park is 600 m from Bogobiri House, while Five Cowrie Creek is 800 m from the property.
Ikoyi is a great choice for travellers interested in meeting new people, friendly locals and business.
From the single room to the executive room categories, the spaces are just the right size, just the right space. It is the perfect place for one to find rest. This welcoming room is simple yet intricate with its artistic furniture and tasteful art pieces.
The executive room is ideal for the discriminating professional, perfectly sized and carefully detailed. With style and comfort as the main consideration, the space is well suited for long or short stay, business or pleasure.
Escape from the hustle of Lagos into this stunning suite fit for a prince. With the exquisite bamboo bed, the walk in shell bathroom and beautiful artistic pieces; relaxation and inspiration are just part of the package.
The eclectic surroundings of the Bogobiri standard room is without a doubt the best way to escape the hustle and bustle of the Lagos metropolis. Writers, musicians and business travellers have found contentment in this charming space.