Commodities
Brazil targets bumper sugar supply in 2021
December 30, 2020575 views0 comments
By Onome Amuge
A surge in sugar price is expected to encourage Brazil, the world's leading producer, to keep maximizing sugar production to supply a deficit global market.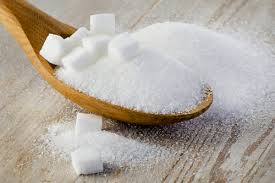 Despite the market disruptions triggered by the covid-19 pandemic, the South American sugar giant, according to market reports, has proved to be a consistent sugar supplier in 2020, recording more than  44.2 per cent production increase in a crop year.
The country, thus, changed the global supply and demand picture from a possible deficit in the global 2019-20 crop year (October-September) into a small surplus of 121,000 metric tonnes raw value, S&P Global Platts Analytics confirmed.
Brazilian producers are expected to be in a comfortable position to supply a deficit global market in the first half of the Center-South crop 2021-22 (April-March), that scenario is estimated to get converted into a surplus of 1.4 million metric tonnes starting October 2021, when the global crop 2021-22 starts becoming available.
While dry weather can limit the sugarcane crop development for the Center-South crop starting April 2021, it has contributed to the record high (ATR), or total recoverable sugar, reached in the Center-South 2020-21 season.
However, Platts Analytics estimates that if rains pick up in the first quarter of 2021 and the 2021-22 season turns much wetter than the last four cycles, the Average True Range (ATR) could drop in the second quarter as well as the third quarter and finish below the 10-year average of 136 kg/mt.
Meanwhile, sugar production in Nigeria and the government's plan towards self-sufficiency has failed to yield expected results as the country's sugar importation level keeps soaring with industrial demand outweighing local production.
In one of its importation reports, the Nigerian Ports Authority disclosed that the country imported 239,750 metric tonnes of sugar in the months of September and October while demand for November is projected to rise.
Top sugar producing companies including Dangote,BUA and Golden Sugar have blamed the underperformance of the domestic sugar production on flooding, community hostilities and land disputes.
Reports also show that the ten-year Nigerian Sugar Master Plan (NSMP), initiated in 2012 has failed to meet the estimated target of 1.79 million tonnes of local sugar production as expected in 2020.