Frontpage
Breaking: Naira trades at N528/$1 in streets despite oil price uptick ahead OPEC+ meeting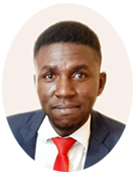 A graduate of Economics and Statistics from the University of Benin. An experienced researcher and business writer in the print and digital media industry, having worked as a Research Analyst at Nairametrics, Voidant Broadcasting Ltd, Entrepreneurs.ng, and currently a Market and Finance Writer at Business a.m. For stories, press releases, exclusive events, call +2347052803696 or send a mail to abuedec@gmail.com.
September 1, 2021299 views0 comments
The Nigerian Naira has slumped to an all-time low of N528 to the dollar in street trading as pressure continues to mount on the domestic currency in the parallel market today. This comes despite the uptick in the price of oil in the global market ahead of the OPEC+ meeting.
The rate is the lowest the legal tender has done in the currency market against the dollar and has been attributed to the FX pressures emanating from dollar scarcity.
At the start of September 2021, the naira weakened further against the dollar by N2 on a day on day comparison and corresponds to a 0.19 percent decrease since the start of the week after it reached N527 per dollar in the streets.
Traders within the market told Business A.M. that the fiscal and monetary authority needed to control all major key variables to gain control of the exchange rate before it spirals out of control. According to one source, "The current naira depreciation against other international currencies is just the tip of the iceberg. By the time the federal government through the Ministry of Labour reaches understanding with the trade unions for the total withdrawal of petroleum subsidy and PMS, they can come up with a new price template, with about 200 percentage points increase, and invariably, the naira exchange rate to the dollar will fall within the band of N600 to N620 per dollar. This may happen if no concrete action is taken by the Central Bank of Nigeria on foreign exchange control."
Meanwhile, after reaching a height of N527 per dollar at the parallel market on Monday, the weakest in over four years,  the naira once again found ground with a N1 appreciation to N526 to the dollar and closing the month  with a 2.73 percent decline against the greenback in the face of major foreign exchange scarcity.