By Zainab Iwayemi
Following the increasing occurrence of fire incidences in the country, a leading insurance practitioner has sent a strong lobby to governments across the federation to make compulsory, fire and special perils insurance for the markets in the country.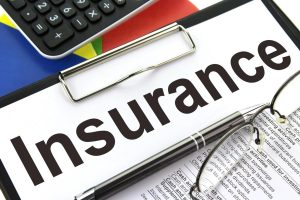 Francis Ewherido, managing director, Titan Insurance Brokers Limited, in a note to Business A.M. said, the government should not stand by and watch markets cripple while it does nothing. "No serious government and people should sit by and allow the continuous destruction of markets and traders wares by fire the way it is occurring in Nigeria," Ewherido said.
Highlighting the importance of fire insurance for market women, Ewherido noted that tapping into the scheme would help avoid the problem of having to start from scratch, should fire incident occurs. He said, "About 30 market fires occur every year in Nigeria from available records. While compulsory fire for markets insurance would ensure that traders are restored to their pre-loss position and saved the agony of looking for money to start all over again, the starting point in finding solutions to incessant fires in Nigerian markets are to find out the root causes of the fires and nip the problems in the bud."
Furthermore, he stressed that the major role of insurance is to restore policyholders to their pre-loss position whilst also adding that insurance can be part of efforts to mitigate losses before they occur. According to him, insurance professionals help in this aspect when they carry out pre-loss risk survey and suggest ways of improving the risk, including discounts for good housekeeping and the installation and ownership of fire fighting appliances.
In addition, the insurance broker pointed out the significance of brokers in facilitating transactions between the customer and insurance firms through professional duties such as advising customers on suitable products, providing risk improvement measures amongst others.
"As intermediaries between insurance companies and policyholders, they provide a wide range of professional services to clients, including advising clients on risk improvement measures and reduction in risk exposure and in the process getting lower rates for clients, and these services are available to traders and market associations," he stressed.