Frontpage
Bullish bonds, T-bills, OMO trades seen on N66.8bn, N115.3bn, N230bn inflows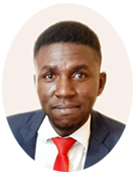 A graduate of Economics and Statistics from the University of Benin. An experienced researcher and business writer in the print and digital media industry, having worked as a Research Analyst at Nairametrics, Voidant Broadcasting Ltd, Entrepreneurs.ng, and currently a Market and Finance Writer at Business a.m. For stories, press releases, exclusive events, call +2347052803696 or send a mail to abuedec@gmail.com.
February 21, 2022135 views0 comments
Naira up 13k against $ at I&E despite inflation trends
Money market funding rates up on weakened system liquidity; FI traders focused on next auction
Foreign Exchange Market 
The activity level in the foreign exchange market last week trended south and drove a 6.87 percent week on week decline in the total trades executed across the investors' and exporters' window to N514.3 million. Thus, the naira gained strength by 0.8 percent week on week against the dollar to settle at N416.75, while most market participants maintained their bids at between N410 and N444 per dollar during the week.
Meanwhile, foreign exchange experts say they expect the naira to trade in a largely stable manner this week, barring any significant shock, and as the CBN maintains its interventions in the FX market.
Elsewhere on the FMDQ Securities Exchange (SE) FX Futures Contract Market, the total value of open contracts rose mildly 0.1 percent week on week to $4.9 billion. In the trading week, the February 2022 instrument with a contract price of N448.59 saw keen buying interest as its total value rose 6.4 percent week on week to $83.2 million from $78.2 million.
Money Market
During the week, money market rates – OPR and OVN – shed 77 basis points and 75 basis points, respectively, to close at 0.8 percent and 1.0 percent, with a liquidity level estimated at N375.2 billion. However, by the close of the week, OPR and OVN closed higher at 13 percent and 14 percent, respectively following bond and retail SMIS auction debits.
Elsewhere, into the fixed income space, fixed-income analysts said they expect the bond market to trade likely on a tepid note ahead of Wednesday's bond auction, while activities in the Nigerian treasury bills and OMO markets are also expected to pick up given current system liquidity levels. Hence, T-bills rates are expected to maintain levels ahead of liquidity mop-up shown by the CBN last week as inflows from PMA and OMO maturities worth N115.3 billion and N230 billion respectively hit the system.
OMO Bills Market
Moving on, it was a week of positive trading across this space as investor focus shifted to the monthly bond auction held on Wednesday. As a result of the OMO inflows worth N140 billion on Tuesday, the CBN held an OMO auction on Thursday, selling bills worth N60 billion across the 96-day (N10 billion), 187-day (N10 billion), and 362-day (N40 billion) tenors with the stop rates remaining unchanged at 7 percent, 8.50 percent, and 10.10 percent, respectively. The auction was oversubscribed, indicating a subscription level of 644 percent (N386.69 billion) as demand was skewed towards long tenor maturity bills with bid-to-cover ratios settling at 3.63x (96-day), 5.67x (187-day), and 7.34x (362-day).
Treasury Bills Market
In the secondary Treasury bills market, there was a mild bullish performance as the average yield fell four basis points to settle at 4.6 percent. Across tenors, the short and mid-end of the curve recorded gains, down 15 basis points and 8 basis points week on week, respectively. However, there were sell-offs at the long end of the curve as the average yield rose 10 basis points week on week.
Bonds Market
In line with its calendar, the DMO conducted the FGN Bond Auction for February 2022, which was oversubscribed by 232 percent due to healthy investor demand with bid-to-cover ratios for 10-year and 20-year bonds settling at 4.34x and 3.10x, respectively. The DMO allotted bonds worth N297.39 billion through competitive bids across the 10-year (N103.47 billion) and 20-year (N193.92 billion) tenors.  Compared to the prior auction, marginal rates for the 10-year instrument trended lower at 10.95 percent (-55 bps) percent as against the previous 11.5 percent while the 2042 remained sticky at 13 percent, respectively. Moreover, the DMO allotted bonds worth N118.03 billion (28 percent of total allotment) through non-competitive bids across the 10-year (N49.93 billion) and 20-year (N68.10 billion) tenors. In total, the DMO raised N415.42 billion.
Flying smoothly into the bonds market and true to analysts' prediction in the previous week, the domestic bond market ended the week on a positive note following a bullish run on all trading days. As a result, the average yield declined 32 basis points to 11.2 percent with strong interest across all tenors. The medium-end bonds saw the most demand as the average yield lowered 47 basis points week on week. In the same vein, buying interest in short and long-term instruments drove the average yield down by 42 basis points and 11 basis points week on week respectively.
In the meantime, the SSA Eurobonds market sustained its negative position last week as investors maintained a risk-off approach. As a result, the average yield rose 25 basis points week on week to 9.7 percent with the most sell-off in the Zambian 2022 instrument (yield up 362 basis points week on week). Trailing, the Zambian 2024 and Ghanaian 2026 instruments lost as yield dipped 57 basis points and 50 basis points week on week.
The narrative in the Corporate Eurobonds space maintained the bearish trend last week with the average yield increasing 17 basis points week on week to 6.4 percent. A rise in yield on the Bayport Management and UBA 2022 instruments, up 139 basis points and 48 basis points majorly drove the lacklustre performance in the space.