Frontpage
Markets
Bulls reign on Nigeria bourse with N317.5bn gains from rally in Airtel Africa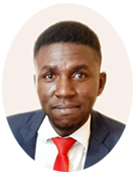 A graduate of Economics and Statistics from the University of Benin. An experienced researcher and business writer in the print and digital media industry, having worked as a Research Analyst at Nairametrics, Voidant Broadcasting Ltd, Entrepreneurs.ng, and currently a Market and Finance Writer at Business a.m. For stories, press releases, exclusive events, call +2347052803696 or send a mail to abuedec@gmail.com.
August 10, 2021289 views0 comments
Positive sentiments resurfaced on Tuesday in the local bourse as top rally in telecoms stocks drove positive performance that saw N317.5 billion in gains. The benchmark index, as a result, inched up 1.58 percent following the rally in Airtel Africa (+10.0%), United Capital (+2.0%), and Unity Bank (+7.1%), to settle at 39,176.62 points, with the market's year to date loss moderating to -2.7 percent and market capitalisation inching higher to N20.41 billion from N20.09 trillion.
The bourse has, thus far, shown a more improved outlook in terms of activities.
Trading activity level surged on Tuesday as volume and value traded increased 143.4 percent and 292.6 percent, respectively, to 474.5 million units and N4 billion in 4,161 deals. The most traded securities by volume were Guaranty Trust Holding Company (37.3m units), Ecobank (24.1m units), and Jaiz Bank (18.6m units), while Guaranty Trust Holding Company (N1.0 billion), MTN Nigeria (N489.3 million), and Zenith Bank (N166.9 million) led the chart of the most traded securities by value.
Across the sectoral front, it was a bearish performance as the ICT and oil & gas indices rose 5.5 percent and 0.1 percent, respectively, on the back of buying interests witnessed in Airtel Africa (+10.0%) and Oando Plc (+0.6%). On the flip side, the insurance index led foot-draggers as the index tanked 0.2 percent due to sell-offs in Consolidated Hallmark Insurance Plc (-6.9%) and AXA Mansard (-1.1%).
By the same token, the consumer and industrial goods indices fell 0.1 percent apiece following series of profit-taking in Flour Mills Nigeria (-1.9%), Unilever Nigeria (-0.7%), and Cutix Plc (-0.9%). Price depreciation in Guaranty Trust Holding Company (-0.5%) and Wema Bank (-2.4%) dragged the banking index lower by 2 basis points.
As measured by the market breadth, investors' sentiment strengthened to 1.1x from 0.9x recorded in the last trading session as 21 stocks gained while 19 stocks lost. Airtel Africa (+10.0%), Unity Bank (+7.1%), and Veritas Kapita Assurance (+4.3%) led gainers, while Juli plc (-9.0%), Consolidation Hallmark Insurance Plc (-6.9%), and Jaiz Bank (-4.8%) led losers.
In another market gauging data for the day, the NGX 30 Index rose by 0.46 percent to close at 1,633.53 points as against 1,626.13 points the previous day. The market turnover closed with traded volume of 123.71 million units as MTN Nigeria and United Capital starred as the key gainers, while Flour Mills and Lafarge Africa emerged as the key losers at the close of trading.