Frontpage
Markets
Bulls shine at NGX as investors scoop N20.8bn on GTCO, DanSugar, MTN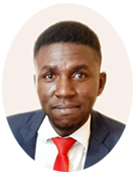 A graduate of Economics and Statistics from the University of Benin. An experienced researcher and business writer in the print and digital media industry, having worked as a Research Analyst at Nairametrics, Voidant Broadcasting Ltd, Entrepreneurs.ng, and currently a Market and Finance Writer at Business a.m. For stories, press releases, exclusive events, call +2347052803696 or send a mail to abuedec@gmail.com.
December 15, 2021197 views0 comments
After getting battered in Tuesday's session, the Nigerian equities market inched up marginally as the bulls held sway over the bears in midweek trading.
The NGX benchmark index gained 0.09 percent at the session to close at 42,357,36 points. This positive outing brought the month-to-date and year-to-date performance of the All-Share Index to -2.06 percent and 5.18 percent, respectively.
But Wednesday's bull run was on the back of bargain buying in Guaranty Trust Holding Company (+2.4%), Dangote Sugar (+2.8%), and MTN Nigeria (+0.1%), which bolstered the performance of the local bourse. Accordingly, the NGX market capitalisation inched up to N22.10 trillion from N22.08 trillion on the previous day. Thus, market investors gained N20.8 billion from the bargain hunting activities.
On the other hand, the level of trading activity was mixed as the volume traded fell 16.3 percent to 226.2 million units, while the value traded rose 14.5 percent to N2.6 billion. The day saw International Breweries (51.8 million units), FBN Holdings (32.5 million units), and Guaranty Trust Holding Company (18.0 million units) lead the most traded stocks by volume, while Guaranty Trust Holding Company (N457.2 million), MTN Nigeria (N405.0 million), and FBN Holdings (N392.2 million) led the chart of the most traded securities by value on Wednesday.
Performance across the sectoral front saw the banking index, which shed 0.2 percent due to price decline in UBA (-1.9%) and UBN (-2.0%), top the laggards' list. In the same vein, the industrial goods and oil & gas indices declined 0.1 percent and five basis points respectively on the back of sell pressure on Lafarge Africa (-1.6%), Seplat Energies (-2bps), and Ardova Plc (-0.7%).
On the flip side, the consumer goods index gained the most, advancing by 0.2 percent on a price uptick in Dangote Sugar (+2.8%) and Nigerian Breweries (+1.1%). Similarly, the insurance and ICT indices gained eight basis points and four basis points, sequentially, and were largely driven by bargain hunting in Consolidated Hallmark Insurance Plc (+1.7%) and MTN Nigeria (+0.1%).
As measured by market breadth, the investor sentiment strengthened to 1.5x from 0.7x as 19 stocks gained while 13 stocks lost. Red Star Express (+7.9%), Meyer (+7.7%), and Japaul Gold (+5.4%) led gainers, while E-Tranzact (-9.6%), Royal Exchange (-4.8%), and Cutix Plc (-4.2%) led decliners.
Elsewhere, the NGX 30 Index marginally rose by 0.08 percent to close at 1,704.13 points, against 1,702.76 points on the previous day. Market turnover closed with traded volume at 154.01 million units. FCMB and Dangote Sugar were the key gainers, while International Breweries and UBN were the key losers.