Insurance & Pension Business
Business insurance can guard against declining net worth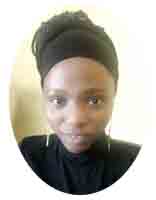 She is a passionate writer whose flair for journalism earned her awards as a campus journalist. Driven by hunger for success, she strives to make the world a better place with insightful, analytical and informative piece around insurance, technology and other sections.
July 14, 2021443 views0 comments
Building businesses could be quite demanding as it takes time, energy and skills. Today, many businesses that boast of robust revenue went through the hurdle, beating all odds and in the end coming out strong; the price for a prize.
While some businesses start small and gradually transcend into having a gigantic net value, not so many businesses are found in this category as many businesses fail to surpass capital level on the back of having to continually withdraw from the business pocket to renew damaged or spoiled properties and assets.
Net worth measures wealth by putting into consideration the amount of assets and liabilities. It is the difference between the value of all the non-financial and financial assets owned by an individual or institution and the value of all its outstanding liabilities. Net worth is said to be positive when assets surpass liabilities. On the other hand, negative net worth occurs when the liabilities of a company or an individual exceed total assets.
While negative net value mainly occurs due to excessive borrowing and low income, experts say consistently dipping into the business pocket to pay for damages or loss properties is a bigger factor that could deplete the net worth of businesses.
In a bid to describe how the drawings from the business fund could affect the business net worth,  Ekerete Ola Gam-Ikon, a consultant in insurance management and strategy, who pointed out that net worth is made up of cash, stocks, properties and goodwill, noted that having to sponsor the cost of damages could lead to negative net worth.
He said, "If you did not have insurance for your properties and any got stolen or damaged, you will take part of your cash to fix it, thereafter your net worth will drop. However, with claims settlement from insurers, you'll be back to the position you were before the incident."
But who can business owners turn to?
Definitely not family members or friends! While family members and friends may be an option to turn to, business owners should bear in mind that they could be disappointed. But with the right insurance policy, business owners can be sure of securing their net worth value from declining in the case of unforeseen eventualities as business insurance coverage helps provide a financial safety net.
This kind of insurance is suitable for businesses of various sizes as premiums and products differ depending on the extent of coverage. Essentially, coverage ranges from covering the workers, in terms of health and indemnification, to covering customers and business properties.
These days, business insurance products are designed specifically to meet the needs of small income earners. For instance, AXA Mansard recently launched its Business Insurance Plan (BIP) to promote SMEs in Nigeria. The BIP – which includes group personal accident, SME life, health care, public liability, optional covers, professional indemnity, comprehensive motor, stock and general conditions. – is designed as a one-stop insurance solution that addresses business risk exposures of small and medium enterprises.
Similarly, Allianz Nigeria offers flexible insurance solutions, tailored to the specific and niche needs of your business. Its three-in-one product combines group life/group personal accident, motor and property loss and damage (fire and burglary) insurance.
Leadway Assurance provides a SME plan that covers property, liability or directors' risks, which ensures continuity of business. Leadway business plan caters for business premises building and content, motor vehicle cover, group life for employee, accidental medical expenses for employee and legal occupier's liability.
Types of insurance Businesses
Today, there are various types of business insurance products that cover specific risks that help to protect businesses. Some of the products targeted at business today include:
Cyber liability: Cyber criminality is on the increase and as such there is a need for businesses, especially online-focused, to protect business from malware, cyber-attacks and data loss. Cyber liability insurance helps to protect against legal consequences in the event of stolen data or personal information of customers.
Professional insurance: For businesses whose focus is on professional services, the professional liability insurance helps to protect against legal costs and third-party damages claims arising out of negligence, omission or breach of professional duty. This kind of policy also provides against all legal liabilities, including the cost of investigation and defense
General/Public insurance: Public insurance helps to cover a third party that sustains injury in business premises while general insurance includes both product liability and public liability insurance. It covers damage done to property belonging to someone who is not an employee.
Employer Liability: This kind of liability is an important aspect of worker's compensation insurance which takes care of medical costs, and lost wages if workers are hurt while at work.
Business premises Building and content: Business buildings and their contents are opened to natural and man-made peril. Business buildings insurance covers business premises that is damaged or destroyed, by paying out for repairs and rebuild costs.
Group life for employees: With group life employee insurance, a single contract covers an entire group of people. It is often taken by an employer to cover his employees while they are at work within an organisation.
Other forms of insurance channeled for businesses are; theft and burglary, deterioration of stock, equipment and machinery breakdown and a host of others.
Business insurance keeps business afloat
Business insurance coverage is a way to keep the net worth of individuals or businesses afloat as it helps to position businesses in a good shape in the eyes of investors, customers and, in some cases, gaining an edge over competitors.
Commenting on the importance of having a business insurance cover, Gam-Ikon said it helps to retain the value of the business and create/protect the wealth of the business. In addition, business coverage gives confidence about future events as it takes away the uncertainty of business losses.
Also, businesses can obtain loans by pledging the policy as collateral even though lenders could limit the amount of loan to the cash value of the policy.