Capital Markets
Carlyle's $700 million Africa fund is eyeing two deals in Egypt
June 1, 20171.2K views0 comments
Carlyle Group LP, one of the world's largest private equity firms, sees two buying opportunities in Egypt this year after a commodity rout depressed prices in the region.
The Washington, D.C.-based investor's $700 million sub-Saharan Africa Fund will spend between $30 million and $100 million on each, making the fund about 80 percent invested, managing director Eric Kump said in an interview. He declined to name industries or be more specific.
"We are being more active in North Africa, specifically Egypt," Kump said by phone from London. "They've gone through a painful dislocation and done the right things on the macro level, and it's a very populous country with a lot of well-managed businesses."
Private equity investors are seeking opportunities in Africa where the fastest population increases and improving education are expanding the number of consumers. In Egypt, President Abdel-Fattah El-Sisi abandoned the country's currency peg and increased fuel prices to secure international investments including a $12 billion IMF loan program. He must balance economic reforms with the threat of unrest in the nation of 93 million, where nearly half live near or below the poverty line.
Carlyle's Africa fund has been on a buying spree in the past year, purchasing stakes in telecom CMC Networks Ltd., promotional products supplier Amrod Ltd. and debt rating company Global Credit Rating Co., all based in Johannesburg. Its portfolio also includes tire retailer TiAuto Investments Ltd. of Johannesburg, Luxembourg-based mining services company Traxys Sarl and Nigerian lender Diamond Bank Plc, fund documents show.
Carlyle is considering the sale of trucking company J&J Africa, which operates in Mozambique, Malawi, Zambia and Zimbabwe, within 12 months to a trade buyer or private equity company, Kump said. Carlyle is the largest shareholder in J&J Africa, followed by Investec Plc and the founders, he said. J&J Africa and Carlyle declined to state the transporter's revenue or other figures. CNBC reported that Carlyle and partners invested $100 million in the company in 2014.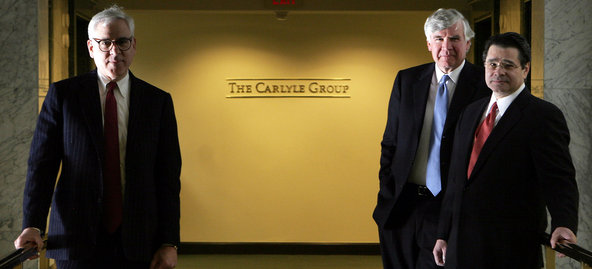 ---
Courtesy Bloomberg