Frontpage
CBN faces formidable opposition in battle for Naira's value, soul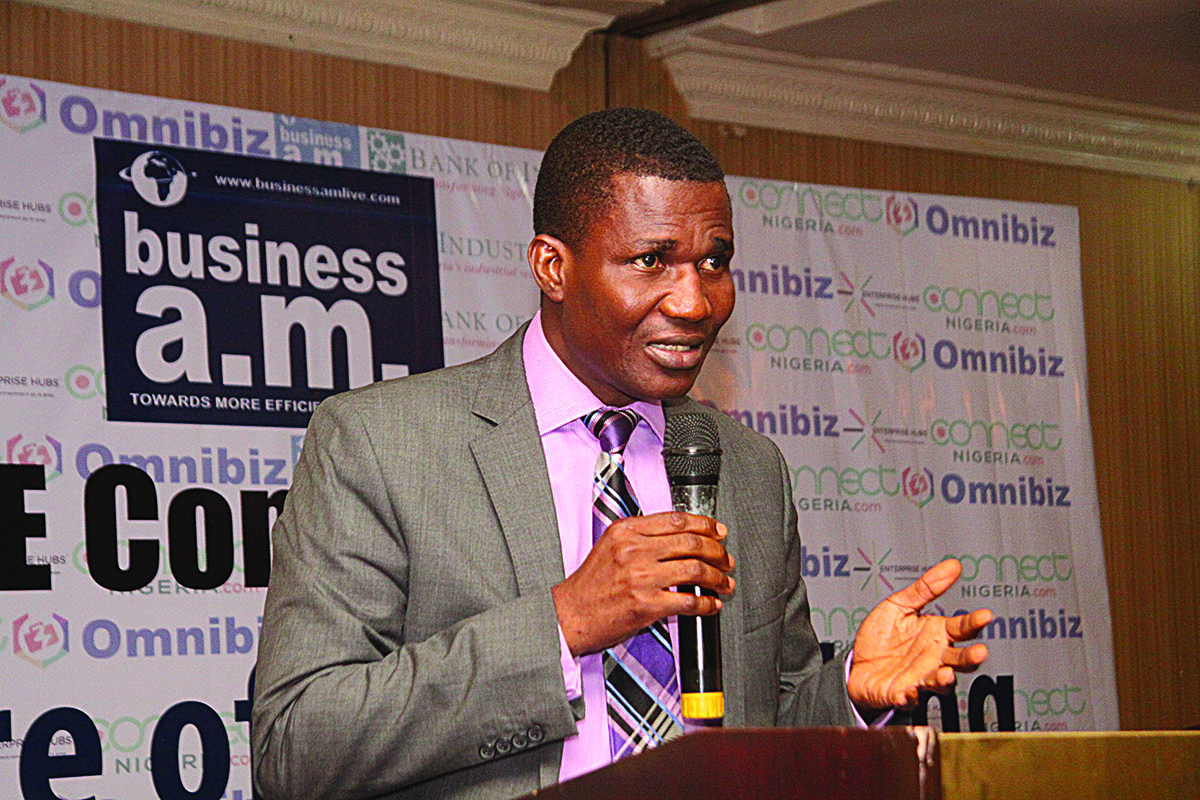 Phillip Isakpa is  Businessamlive Executive Editor.
You can contact him on phillipi@businessamlive.com with stories and commentary.
September 13, 2021253 views0 comments
To control market and narrative

Hoarders, speculators, roundtrippers line up

Rogue bankers not demanding form M for imports

BDCs fight back

Capitalise on loophole in SME Form 'Q'
When Godwin Emefielf left Zenith Bank to become the governor of the Central Bank of Nigeria (CBN), he drew two 'bloods'. The first was when he unfolded what the once profit-chasing commercial banker, turned central banker, called a developmental agenda – for which he meant that the CBN, under his watch, would have its immaculate white shirt dirty getting interested in Nigeria's development; which also meant he was going to get involved deeply in the Nigerian economy. The next blood he drew was that he put his neck on the line, that he was going to defend the naira; and said something to the effect that even if he needed to sweat blood to do so.
For the first blood he drew, although appointed in 2014 by former President Goodluck Jonathan, against expectations that the new government of President Muhammadu Buhari was going to release him as professional football clubs do when they don't need you anymore, he was retained. And with the government appearing to be unprepared, spending months before putting a ministerial team together and turning out to be truly at sea with the economic challenges the country was facing, appointing what many described as a lightweight economic team, that put the CBN and its governor firmly in a place to lead from the front and began what has become the farthest reaching interventionist central bank administration in Nigeria's history.
Local and foreign analysts shadowing Nigeria's economy say when Governor Emefiele drew the second blood by deciding to defend the naira at all costs, he appeared not to have refreshed himself with his books on commodities price shocks. He did not see how the reserves, which he used to defend the naira as long as he did, would get into serious trouble.
Although things were already cooling in the global economy, for a country with a slavish import dependency and heavy reliance on a mono product – crude oil – for 90 percent of its foreign exchange, Emefiele saw the tidy sum in the country's foreign reserves and decided to get into a slugfest in the currency market to keep the Naira sane, perhaps strong.
Emefiele's position, say analysts, was buoyed by a certain patriotic body language of President Buhari, who, perhaps lost in economic translations, wanted to present a strong naira to Nigerians, and thus supported his central bank governor to press on with the policy. Sometime in 2016, that defensive position provided fodder for an army of speculators, hoarders, roundtrippers, rogue bankers to make a kill and the naira, raced above N500 to $1 with a lot of talks in local and international currency markets that Nigeria was heading to a point where its currency will trade at N1000 to the dollar.
A number of analyses had been done and it seemed that it was not just that the reserves no longer provided strong defenders, but that failure to take the currency bull by the horns and free up the market by shutting down multiple exchange rate windows, allowed the mess to fester. It exposed the attempt at a public show of pseudo-socialism policy approach (showing care for the people by wanting to save the naira at all costs), when indeed, everybody was a closet capitalist. It would take the intervention of Vice President Yemi Osinbajo, asking some tough questions about what exactly was going on in 2016/2017 for that journey to N1000/$1 predicted to come to an abrupt halt.
It is 2021, five years after that free fall and the Naira is back on the road it once travelled under Governor Emefiele. Last week, the naira hit an all time low of N545 to the dollar. While there appear to be similar factors at play today as existed in 2016, this time Business A.M. has learnt, from speaking with multiple sources in the banking industry, including those handling customers' direct forex requests,  and market analysts, that the decision by the CBN to reorganise how it distributes dollars in its control, to intermediaries has led to a raft of actions in the market, including hoarding, speculation, and a pushback from beneficiaries of an opaque foreign exchange market where multiple exchange rates saw many people, including rogue bankers emerging from the woodworks to roundtrip the greenback to the detriment of the naira.
Business A.M. learnt that while the impression of an impossible-to-get scarcity has been created, there are dollars in private hands and accounts in banks.
"There is forex, especially the dollar, with the powers that be, those who moved naira to dollars and are now hoarding the currency," one middle level banker who arranges import deals with forex requests documentation for clients told Business A.M.
One scenario is painted about many banks, beginning from last year and intensifying this year, to place dollar deposit targets on staff. "In our bank, targets were distributed to pull in dollar deposits. It started last year and increased this year. Dollars were harvested from customers by different banks in the industry and these are sitting with the banks. The owners who went out to mop up these dollars are not moving them back to naira," he said.
Business A.M. learnt that most, if not all, customers have not started moving their money back to the naira because they are afraid. "They were afraid from the beginning, when CBN came up with its new policy, that the naira would fall. They have been proved right. One customer had asked for my advice at the beginning and I said he should move some back to naira, because I did not foresee this present scenario. He had to stop."
This would suggest the CBN needs a new approach, one requiring that it works to build confidence in the naira, the banker said.
There is a thinking in the market that those who benefitted from the old order are working hard to ensure that the new CBN policy does not work. One finger is pointed in the direction of bureau de change operators who are believed to hold huge stash of foreign exchange but are refusing to bring this out hoping to force the hand of the CBN.
"It is not that the CBN is blameless. It is just that as far as this is concerned, there are moves to frustrate any effort by it to have sanity in the market.
"I will advise that the central bank on its part needs to release more dollars for importers and other valid FX demand, as what it is doing now has not really served the needs of the market," another source said.
Business A.M. was told that in a general sense, many of those coming for dollars appear to be fraudsters, as some bankers confirmed that there have been many cases of fake visas and fake documents presented by people who are approaching the banks for access to dollars.
But what is happening to the naira today appears to be something that has been long coming, said multiple sources. Apart from the economics of poor reserves accretion on account of fall in earnings, drop in foreign direct investments and diaspora remittances, one banker said stopping the policy of direct swap of export proceeds between exporters and their banks was not a clever move by the CBN.
One recurring theme in the narratives pushed out by those who spoke to us for this story is that the CBN is engaged in a battle for control of the market. Stacked on one end against it are BDCs who no longer get free foreign exchange from the CBN with which all manners of trades were done, including round tripping; parallel market and street traders; speculators and hoarders; some wealthy individuals who have kept their cash in FX; and individual bankers who benefited a lot from the old order.
In the banking industry, we learnt that a number of loopholes were, and are still being exploited. The CBN introduced a means by which small and medium scale enterprises (SMEs) could access foreign exchange for imports. Processed through the SME Form Q process, we have found that many individual rogue bankers are circumventing the process by not insisting on a supporting Form M, which clearly shows what is being imported and the origin of the import. This  window, we learnt, has been used since it was introduced to roundtrip dollars.
"Most banks don't ask for registered Form M. Banks that don't ask for registered Form M are releasing money to roundtrippers," one banking executive said. He was quick to add that this is not necessarily an official bank policy, but that, "these are individuals who, on their own, are gaming the system."
But this is where the CBN is failing, a banking source said. She advised that the central bank should be more stringent with the process of SME Form Q transactions, especially to be compulsorily backed with registered Form M.
To underscore the degree of leakage, she said this is a window that can easily swallow $20 million weekly and you could have $10 million being easily roundtripped.
"The CBN should close windows that are still open for foreign exchange leakages. There is the SME Form Q, the non-production of registered Form M to back FX requests for imports, which are then treated by some bank staff; LC [letter of credit] is another window for round tripping but it is not very common because it has a lot of protocols," she advised.
Business A.M. was told of a case study of how a customer called her account officer to tell him how her account was used for Form Q purposes. "She called me to say to me, 'my account is being used for Form Q transactions in four banks, and now I want to do it for myself but none of them wants to do it for me."
This points to rogue insiders who have used the account to access foreign exchange which, after round tripping; make their way to the parallel market. "This happens every time. You have staff using customers' accounts to do Form Q transactions. The question to ask is why are they allowing this poros situation? This window has been on for two years or more and it has been used to  move money by roundtrippers. Form M shows you are declaring the goods you are importing, so it should be made compulsory for everyone requesting for foreign exchange to import, especially the SMEs," an industry player said.
With rogue insiders playing the system, we learnt that many genuine SMEs are being left out, unable to have easy access to foreign exchange that they genuinely need for their businesses, thus defeating the purpose for which the CBN introduced it.
All of this has culminated in the pressure being put on the naira in the market that led to a historical low of N545/$1 last week.
Governor Emefiele has his work cut out this time around. Although he has tried defending the naira using the country's reserves, analysts are saying perhaps he should dare to let a single market reign, adding that in doing that, he should devise a means to get those who are keeping their dollars to bring them out and move them to naira.