Finance
Frontpage
CBN introduces supervisory framework for PSBs in Nigeria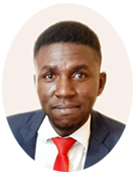 A graduate of Economics and Statistics from the University of Benin. An experienced researcher and business writer in the print and digital media industry, having worked as a Research Analyst at Nairametrics, Voidant Broadcasting Ltd, Entrepreneurs.ng, and currently a Market and Finance Writer at Business a.m. For stories, press releases, exclusive events, call +2347052803696 or send a mail to abuedec@gmail.com.
July 11, 2021452 views0 comments
The Central Bank of Nigeria (CBN) has unveiled the supervisory framework for payment service banks (PSBs) in Nigeria, stating that the introduction of payment service banks was to contribute to the efforts aimed at enhancing access to financial services for the unbanked population of the Nigerian economy.
In the supervisory framework published on the apex bank's website, it said the PSBs are expected to leverage technology for the provision of services that would be easily accessed by the unbanked population and those who are in hard to reach areas of the country.
"This framework hereby provides a set of regulations that are targeted at streamlining the operations of Payment Service Banks, ensuring transparency in their operations as well as ensuring adequate customer protection. The framework focuses on corporate governance, risks management of the PSBs, and safety of funds to the consumers of the Payment Service Banks' products. This framework also aims to ensure that sound risk management practices are embedded in the operations of the PSBs," the framework reads.
The CBN further stated in the framework that these PSBs are also expected to comply with relevant extant regulations and CBN's prudential guidelines and circulars which are issued periodically. It also said the PSBs shall use 'Payment Service Bank' in their names to differentiate them from other banks. However, the name of any PSB shall not include any word that links it to its parent company or promoter.
Meanwhile, the apex bank further said the PSBs are expected to operate mostly in the rural areas and unbanked locations targeting financially excluded persons, with not less than 25 per cent financial service touchpoints in such rural areas as defined by the CBN from time to time; enter into direct partnership with card scheme operators, among others.