Banking
Finance
Frontpage
CBN licences Premium Trust Bank raising number of banks in Nigeria
April 23, 20223.3K views0 comments
CHARLES ABUEDE
The number of banks operating in Nigeria has again risen with commencement of operation by Premium Trust Bank after it was granted a commercial banking licence by the Central Bank of Nigeria (CBN).
The Nigerian banking space is continuing to witness the entrance of more players and the new players have been helping to grow the sector's customer base and deposits, assets, as well as aiding the CBN's financial inclusion drive and its vision to reach the unbanked population thereby contributing to the gross domestic product of Nigeria.
It is this growth environment of the sector seen over the years that Premium Trust Bank has come to stake a claim to a share of the market with its flagship branch in Port Harcourt, capital of the oil rich Rivers State, Nigeria.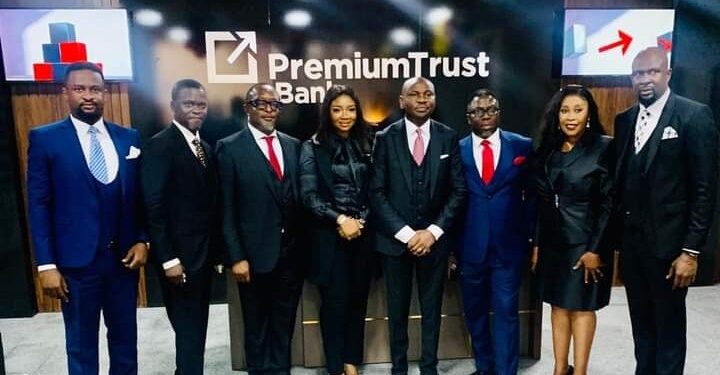 The bank has tapped Emmanuel Emefienim, former executive director, institutional banking group, Sterling Bank, as its onboarding managing director and chief executive officer, and he has been given approval by the CBN to lead the newly formed commercial banking group.
The bank has revealed that it will spread sporadically, adding that strategies are underway to open five additional branches before the close of this second quarter and that this will then be followed by the rollout of 16 new outlets and banking offices across the country before the end of 2022.
In order not to be left out of the digital banking trend, Premium Trust Bank says it will put its digital platform in the 22 branches it will inaugurate before the end of December, to reach millions of unbanked Nigerians.
Emefienim, pioneer managing director, at the inauguration ceremony, said the bank will offer high-speed service delivery to customers as it is delighted to begin operation in Nigeria's deposit money banking industry, considering the millions of discerning customers it hopes to serve across the country.
"So, customers now have more options to make the kind of choice that will suit their businesses – with benefits to us, the customers, banking industry and the economy at large. We have realised that while all banks talk about and offer the same kind of service, the difference is in the execution of service. Talk is always cheap but the speed of execution is something that will speak for Premium Trust Bank in the industry," he said.
Emefienim further disclosed that Premium Trust Bank would leverage its advanced technology platforms to deliver speedy and world-class service to its customers.
"We are going to be deliberate about this, considering that we know the people and market; we have the experience and understand the environment and business. Secondly, we will sit with our customers, extract from them what their specific needs are, and then, co-create solutions for meeting those needs. Consequently, customers will be part of the process, and after engaging with them, we will proffer solutions and come up with products that are tailor-made to solving the problems," he said, while and adding, "We are confident that Premium Trust Bank will become a household name in Nigeria – known for our preference for every discerning customer within the next five years."