Frontpage
Markets
CBN warns MfBs against FX transactions, wholesale banking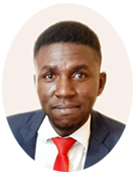 A graduate of Economics and Statistics from the University of Benin. An experienced researcher and business writer in the print and digital media industry, having worked as a Research Analyst at Nairametrics, Voidant Broadcasting Ltd, Entrepreneurs.ng, and currently a Market and Finance Writer at Business a.m. For stories, press releases, exclusive events, call +2347052803696 or send a mail to abuedec@gmail.com.
August 20, 2021249 views0 comments
The Central Bank of Nigeria (CBN) has reiterated its regulatory stance prohibiting Microfinance Banks (MFBs) in Nigeria from engaging in foreign exchange transactions and other non-permissible activities such as wholesale banking in Nigeria.
The apex bank made this regulatory reminder in a circular to all microfinance banks signed by Ibrahim Tukur, director of the department of financial policy and regulation.
The CBN said it has observed the activities of some of the micro lenders who have gone beyond the remit of their operating licenses by engaging in these activities, and stating that these activities are a significant risk to the financial system stability with dire consequences.
"Given the comparatively low capitalization of MFBs, dealing in wholesale and/or foreign exchange transactions are a significant risk with dire consequences for financial system stability. It has, therefore, become imperative to remind all MFBs to strictly comply with the extant Revised Regulatory and Supervisory Guidelines for Microfinance Banks in Nigeria 2012 (the Guidelines)," the CBN stated via the circular.
According to the CBN, MfBs are to engage in permissible activities of specialized micro-institutions as slated in the guidelines but that; they are strictly prohibited from foreign exchange transactions; they are to primarily focus on providing financial services to retail and micro-clients; microcredit and retail transactions carried out by MfBs are limited to N500,000 per transaction for the tier-2 unit MfBs, while other categories of microfinance banks will have N1 million; micro-credit facilities shall constitute a minimum of 80 percent of total loans portfolio for the microfinance banks.
However, the apex bank also stated that it will continue to monitor developments in the microfinance banking sector and also apply severe regulatory sanctions for breaches of extant regulations, including the revoking of the operating license of the non-complying MfBs in line with section 19 of the Revised Regulatory and Supervisory Guidelines for Microfinance Banks in Nigeria 2012 (the Guidelines).