Finance
Frontpage
CBN's new special bills aim to control financial system liquidity
December 3, 2020463 views0 comments
By Onome Amuge
A set of new special bills introduced by the Central Bank of Nigeria (CBN) aims to integrate the nation's financial markets and harness the provision of more capital to lenders.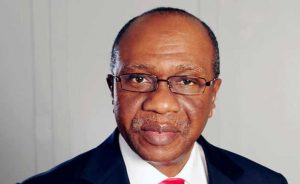 The apex bank in a statement made available on its official website stated that it will provide the monetary authority with an additional liquidity management tool to ensure optimal regulation of systemic liquidity and promote efficient financial markets in support of economic recovery and sustained growth.
The features of the new bills as indicated in the statement include: a 90-day tenor, zero coupon and an applicable yield at issuance, which will be determined by the CBN. The apex bank also stressed that the bills will be considered as liquid assets in the automation of the liquidity ratio for commercial banks, which makes it tradable among banks, retail and institutional investors.
The statement, however, noted that the instrument will not be accepted for repurchase agreement transactions with the apex bank and will not be discountable at the CBN window as well.
According to Bello Hassan, the CBN director of banking supervision, the bills are in line with the central bank's goal of ensuring optimal regulation of systematic liquidity targeted at promoting efficient financial markets in support of a sustained growth and economic recovery.
He further maintained that the bill is aimed at enhancing lenders' liquidity ratios, a metric used for establishing the capacity of a debtor to fulfil its debt commitments without recourse to external capital.
Economic analysts consider the move as a measure to reduce excess liquidity in the system and help control inflationary pressure currently troubling the country, Africa's largest economy.
The new bill is also expected to provide banks with an instrument which they can offer to investors in exchange for a return as it becomes feasible to sell the bills to investors who require a fixed income instrument.