Companies
Chams Holding appoints  Bashir Yunusa as non-executive director
March 15, 2023270 views0 comments
By Cynthia Ezekwe
Chams Holding Company Plc  has  informed the Nigerian Exchange Limited (NGX) and the investing public of the appointment of Mohammed  Bashir Yunusa  as a non-executive director of the company, effective from January 1, 2023.
The company, which engages in the provision of technology and business intelligence solutions, disclosed the appointment in a statement signed by Yetunde Emmanuel, its company secretary/legal adviser.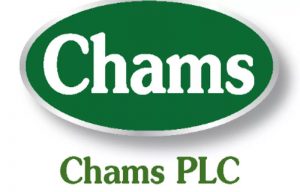 Bashir-Yunusa is a seasoned financial technology professional with over 12 years' experience in deal structuring, mergers and acquisitions, corporate and retail finance, business strategy, digital transformation, and non-interest banking operations.
He graduated with distinction from an accounting diploma program, and he also holds a Bachelor of Science honors degree  (BSc Hons) in business administration and finance, from Ahmadu Bello University, and furthered his studies by earning a Master of Science degree (MSc)  in Strategic Planning from Heriot-Watt University and possesses numerous executive qualifications, most recently a Post graduate Diploma in Strategy and Innovation from Saïd Business School, University of Oxford.
Yunusa pioneered the launch of Sterling Alternative Finance, one of Nigeria's fastest-growing non- interest banks and ensured that the non-interest arm, which was established in 2015 under the auspices of Sterling Bank Nigeria continues to record astounding successes.
He currently  oversees a team that is upending the financial technology sector as the director of innovations and digital business solutions at Sterling Alternative Finance, the noninterest division of Sterling Bank Plc.