By Dikachi Franklin, in Owerri
THE RECENT TRANSITION OF government on May 29, 2019 has grossly affected economic activities, particularly trading business in Owerri, capital of Imo State.
Investigations by business a.m. showed a lull in the general economic climate in the state.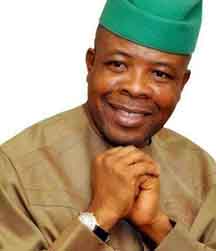 Residents of Owerri, the state capital, had welcomed the new government, led by Emeka Ihedioha ha, with high expectations of very good and favourable economic policies which they believe would boost the state economy and cushion the prevailing hardship in the state.
The new government is yet to make any public pronouncement, by way of a state broadcast, as to what its economic policy would be and how it will affect the people.
However, it was observed that economic activities involving goods and services have been very low key, a situation that some economic analysts who spoke in confidence attributed the lull to the fact that the new administration is yet to settle down for real business of governance.
They believe that business activities may speed up when the new administration settles down for full governance.
business a.m. checks further reveal that the items which are seen to be moving at a gradual level are food stuffs sold in the open markets in Owerri, in the spirit of "man must eat".
In an interview with Joe Ibe, an electrical dealer at Douglas road Owerri said, "Imolities and every other person resident in the state capital should remain calm, the time features of the Emeka Ihedioha administration will emerge now that an important component and arm of the government, the Imo House of Assembly has been gurated".
According to Ibe, "you can see both the National Assembly and State legislatures have been inaugurated, preparatory for the government activities to fully commence country.
Apart from food items, another area where economic activities are struggling to move is the gaming sector where a lot of young men are flocking in pockets of groups in every gaming center in Owerri, the State capital.
However, business activities in the solid sector like building materials, fashion and designing, including tailoring materials are still stagnant.
Some residents who spoke on condition of anonymity said that business activities would once again boom or pick up oncs Emeka Ihedioha forms his cabinet.