Technology
Chekkit, healthtech startup, raises $500k pre-seed funding to secure 100m lives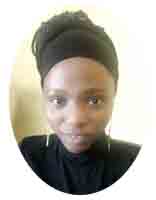 She is a passionate writer whose flair for journalism earned her awards as a campus journalist. Driven by hunger for success, she strives to make the world a better place with insightful, analytical and informative piece around insurance, technology and other sections.
August 10, 2021334 views0 comments
Chekkit, a Nigerian tracking and monitoring health tech startup, has taken on the responsibility to protect 100 million lives after securing $500,000 in a pre-seed funding round which had the participation from the Pan-African venture capital fund, Launch Africa; Japanese government investment fund, Japan Strategic Capital; the Blockchain Founders Fund; two syndicate groups of angel investors, alongside completing grants from the Orange Corners programme.
With a focus on ensuring product integrity across the value chain, using its blockchain technology, the startup is able to monitor premium packaged goods and products via the unique tamper-proof ID given to individual products.
Founded by Dare Odumade, a UI/UX expert, and Jida Asare, a pharmacist and software developer, Chekkit, since its launch, has developed two solutions around consumer intelligence and supply chain tracking.
In a statement released by Chekkit, the startup noted that the secured funds will be utilised to further consolidate its fight against anti-counterfeiting and consumer engagement solutions in addition to building robust supply chain tracking and infrastructural optimisation technologies for the purpose of directly protecting up to 100 million lives across the globe.
While the startup has helped protect consumers and producers in both Nigeria and Afghanistan, from the dangers of counterfeit products, in the past two years, its achievements include securing over seven million pharmaceutical products, as well as protecting over 200,000 consumers and a partnership with the Afghan government for the verification and tracking of over 200 million products through a partnership with pharmaceutical companies like Merck, Royal Star Pharma, Nabros Pharmaceutical.
Odumade said, "We are super-pumped about the future as we develop unique technological products to protect the lives of millions and also directly improve the act of doing business for several brands by learning about consumers in the largely informal African markets."
While speaking on the reasons Chekkit was chosen as a viable investment, Biola Alabi, co-leader of one of the angel syndicate groups noted, "Investing in Chekkit Technologies was no brainer, they are tackling the scourge of fake drugs in Nigeria and across emerging markets globally. One of the biggest challenges still facing the pharmaceutical and healthcare systems in Africa is fake and substandard drugs, weak regulatory environments and lack of consumer education.  Fake and substandard drugs are responsible for thousands of deaths annually across Africa"
While Alabi is currently a non-executive director at Unilever Nigeria Plc, she will henceforth coordinate Chekkit company's advisory board to allow the startup to leverage her years of experience in media and communication and industry expertise as the startup uses the funds to improve and expand its technology and hire more innovators.