Oil and Gas
Chevron opens Q&A series for shareholders with CFO Breber
September 1, 2022466 views0 comments
By Innocent Obasi
Chevron Corporation, one of the world's leading integrated energy companies, on Wednesday announced the launch of Chevron Exchange Q&A Series.
The Q&A Series, Chevron said, will kick off 15 September, 2022 with a virtual fireside chat with Pierre Breber, chief financial officer of the company.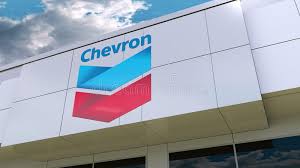 A collaboration with Say Technologies, the Chevron Exchange Q&A Series will provide a platform for receiving and responding to inquiries from verified retail shareholders.
Breber will at the inaugural session respond to a number of the most popular shareholder questions about Chevron's strategy, business, and financial performance.
The session will start at 4:00pm WAT (West Africa Time) and be moderated by Devin McDermott, head of North American Integrated Energy Research at Morgan Stanley, a financial services company.
Chevron also announced that from Wednesday, 31 August, verified retail Chevron shareholders would be able to submit and upvote questions directed to the management to answer at the event via https://app.saytechnologies.com/chevron-exchange-september-2022.
It said the Q&A platform will remain open until 13 September, 2022.
To access the live webcast, Chevron asked interested shareholders to visit www.chevron.com/investors, adding, however, that the meeting replay will also be available on the company website under the "Investors" section.