Insurance & Pension Business
(Ch)ill times here again: Flood insurance can mitigate against homelessness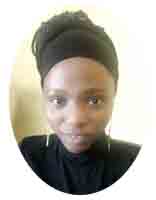 She is a passionate writer whose flair for journalism earned her awards as a campus journalist. Driven by hunger for success, she strives to make the world a better place with insightful, analytical and informative piece around insurance, technology and other sections.
July 28, 2021549 views0 comments
Rainy season is one of the most anticipated seasons of the year. In addition to bringing fertility to farm yields, the chill that accompanies the weather invades the atmosphere causing a break to the intense heat that burns through the skin whilst also arresting the excessive dust which travels down the lungs, causing inconvenience to the body system.
But with the chill of the season comes the ill, which is a result of excessive downpour leading to floods. In many parts of the country floods have rendered many homeless, destroyed a lot of properties and even led to loss of lives resulting from ailment caused by flood. According to the United Nations, about 14 million people are rendered homeless on average each year as a result of sudden disasters such as floods, storms and some other natural perils.
The fatal blow brought about by water overflow accompanies increased malaria epidemics attributed to prolonged precipitation and flooding, which are common in particular areas. With a global 2013 estimate of 198 million cases and about 584,000 deaths, the World Health Organisation (WHO) observed that malaria is considered a leading cause of mortality and morbidity around the world.
Flood effects could particularly spell damages for farmers as it leads to erosion of crop plants. Analysis by SBMIntel, an Africa focused research firm, titled, "Nigerians just want to eat", revealed that the harvests of 26.3 percent of Nigerian farmers were greatly affected by extreme weather conditions while  52.60 percent were  somewhat affected and 21.1 percent were not affected by drought and flooding in 2020.
Advocating insurance in agriculture, Abdulrasheed Magaji, chairman, All Farmers Association of Nigeria (AFAN), Kano State chapter, recently urged farmers to seek insurance cover in addition to being conscious of the climate change, adhering to advice of experts in terms of planting whilst also considering rainfall forecast, choice of seeds to plant, keeping away from riverine areas as well as cultivating farms sizes equal the size of their pockets in the face of uncertain support from the government of either loans and or subsidised inputs.
The heavy downpour on Friday, 16th July led to huge destruction to vehicles in some parts of Lagos and Ogun states. Viral videos show a fleet of cars being swallowed by the agent of destruction. Reacting to this, the National Emergency Management Agency (NEMA) has urged Lagos State residents to observe safety precautions during downpours.
Ibrahim Farinloye, acting assistant zonal coordinator, NEMA, Southwest Zonal Office, in a statement cautioning citizens against the high water level had said, "Once the rainwater gets to half of the wheels, it sweeps off your vehicle, kindly park and move on to higher ground for safety. The rainwater must have risen above our ankles, once it happens like this, the flood has the capacity to carry you off."
"Residents of Lagos Island, Eti-Osa, Alimosho, Amuwo Odofin, Ikeja, Ojo, Kosofe, Apapa, Epe, Oshodi-Isolo, Shomolu, Surulere and Ajeromi /Ifelodun LGAs are advised to be more careful when it rains."
While citizens are still battling with the effect of the rain overflow; especially those close to the riverine area, Nigeria Hydrological Services Agency (NIHSA) has warned that the Friday flood may be far less than what residents of the commercial city will experience in September. In its 2021 annual flood outlook, NIHSA predicted that 121 LGAs in 27 States and the FCT fall within the highly probable flood risk areas, while parts of 302 LGAs in all the 36 States of the Federation including the FCT fall within the moderately probable flood risk areas and the parts of the remaining 351 LGAs fall within the low probable flood risks areas. The report further highlighted the highly probable flood risk states as: Abia, Akwa-Ibom, Anambra, Bauchi, Bayelsa, Benue, Cross-River, Delta, Ebonyi, Edo, Gombe, Imo, Jigawa, Kaduna, Kano, Kebbi, Kogi, Kwara, Lagos, Nasarawa, Niger, Ogun, Oyo, Rivers, Sokoto, Taraba and Zamfara.
Flood insurance to the rescue
Flood insurance is a protection plan that covers physical losses resulting from floods and flood related erosion caused by waves or currents of water. This form of property insurance is not a stand alone insurance policy as it is usually embedded in the homeowner insurance policy and comprehensive motor insurance.
Ogunlami Adedayo, supervisor, retail direct channel, Leadway Assurance Company Limited, while explaining how flood insurance can go along with motor insurance stated that what policyholders do with the vehicle will determine the level of coverage as coverage sometimes extends to fire, theft, accidental damage, flood, strike and riot.
She added, "the householder product covers houses/buildings against fire and special perils like flood, earthquake, lightning, and shock. It extends to covering household items like your TV, air conditioner, chairs. It covers it against theft, fire and special peril." Notably, flood insurance requires that a policyholder buys separate policies to cover a dwelling and its contents. This means that the insurance cover is necessary for both the homeowner (Land lord) and the occupiers (tenant). In other words, if a tenant buys flood insurance and a landlord doesn't, only the specific items of the tenant would be covered in the event of flood. To further insure the building, the landlord needs a homeowner insurance policy.