Frontpage
WORLD BUSINESS & ECONOMY
China leapfrogs US in 20-years as global wealth triples to $514trn in 2020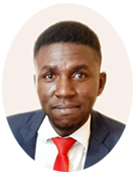 A graduate of Economics and Statistics from the University of Benin. An experienced researcher and business writer in the print and digital media industry, having worked as a Research Analyst at Nairametrics, Voidant Broadcasting Ltd, Entrepreneurs.ng, and currently a Market and Finance Writer at Business a.m. For stories, press releases, exclusive events, call +2347052803696 or send a mail to abuedec@gmail.com.
November 18, 2021287 views0 comments
McKinsey report examines 10 countries national balance sheet
Global wealth tripled in the last two decades from $156 trillion in 2000 to $514 trillion in 2020, with China outpacing the United States of America for the top spot, a new report by McKinsey & Company, a globally renowned management consulting firm, has shown.
The report, which examined the national balance sheets of 10 countries including Australia, Canada, China, France, Germany, Japan, Mexico, Sweden, United Kingdom and the United States, revealed that the world is now wealthier than ever, and that net worth worldwide rose to $514 trillion in 2020 with China accounting for almost 50 percent of the increase in the 20-years review period.
It also stated that China's contribution to the growth was followed by that of the United States at 22 percent, adding that Japan, which held 31 percent of the ten economies' wealth in 2000, held just 11 percent in 2020.
According to McKinsey, China's wealth skyrocketed to $120 trillion from just $7 trillion in 2000, the year before it joined the World Trade Organisation (WTO), while the United States of America, held back by more muted increases in property prices, saw its net worth more than double over the period to $90 trillion.
The report further revealed that the top 10 percent of households within the household sectors in China and the USA own two-thirds of the wealth; and it added that 68 percent of global net worth is stored in real estate, noting that the balance is held in such things as infrastructure, machinery and equipment and, to a much lesser extent, intangibles like intellectual property and patents.
"Each of its three components — real assets and net worth; financial assets and liabilities held by households, governments, and non-financial corporations; and financial assets and liabilities held by financial corporations, grew from about $150 trillion in 2000, or about four times GDP, to about $500 trillion, or about six times GDP in 2020," McKinsey disclosed in its report.
Other findings in the report show that during the review period, financial assets such as equities, bonds, and derivatives grew from 8.5 to 12 times GDP. As asset prices rose, almost $2 in debt and about $4 in total liabilities, including debt, was created for every $1 in net new investment. It said the country variations were wide, with the amount of debt created for each $1 in net new investment, ranging from just over $1 in China to nearly $5 in the United Kingdom.
The report also stated that an economic paradigm shift has occurred that makes societies wealthier than in the past, relative to GDP. It said global trends, including aging populations, a high propensity to save among those at the upper end of the income spectrum, and the shift to greater investment in intangibles that lose their private value rapidly are potential game-changers that affect the savings-investment balance.
McKinsey said these, together, could lead to sustainably lower interest rates and stable expectations for the future, thereby supporting higher valuations for assets than in the past.
Charting a way forward, the report calls on decision-makers to work to stabilize and reduce the balance sheet relative to GDP by growing nominal GDP. "To do so, they would need to redirect capital to new productive investments in real assets and innovations that accelerate economic growth. Also, leaders of financial institutions could seek to develop financing mechanisms aimed at deploying capital to new growth opportunities, while limiting debt creation for asset transactions at ever-rising prices; business leaders should identify new growth opportunities and ways to raise the productivity of the workforce with a capital investment that complements rather than displaces their employees, and policymakers would be required to remove barriers to investment in the economy to have a rebalancing," McKinsey wrote.