Oyeleye
Chinese Communist Party's Centenary: Implications for Africa (2)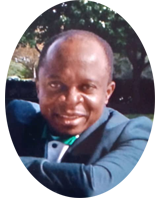 Dr. Oyeleye, a consultant, journalist and policy analyst, can be reached via:
oyeson2@yahoo.co.uk
Twitter: @OlukayodeOyele1
July 12, 2021304 views0 comments
CHINA HAS BEEN BASKING in the splendour of the accolades freely bestowed on it by many countries and foreign commercial entities. They have been doing this for a while because of the gains they stand to make out of China. In doing so, they have either been willingly or selectively ignorant of many obvious flaws – not in the Chinese people, but – in the political class and the ruling hegemony. While it may make some material and economic sense to be so fixated on China's demographics and – by extension – its huge market, it seems counterintuitive to do so on the bases of socio-cultural and political considerations. China has indeed recorded many remarkable feats, with various degrees of veracity. For those in awe of China's achievements, however, it is important to note that China has become accustomed to their admiration. One of the issues they tend to admire is the famed reduction of poverty.
Without having adequate and very transparent supporting facts, various ambitious governments in Africa and South Asia have reportedly already begun to "assess their own progress in reducing poverty relative to what China has done since the 1980s." according to a publication from the Brookings Institution. Such impression is now about to become worn-out, stale and hackneyed in the contemporary economic context as the claim of China's lifting of 100 million out of poverty is doubtful, particularly based on standards and yardsticks used.
China's internal disparities are rarely acknowledged, much less officially communicated. For instance, only 63.7 per cent of the China's rural population has regular access to improved sanitation facilities, compared to 86.6 per cent of its urban population. It is well recognised that a huge rural-urban disparity exists in China and this has been linked to rural poverty in China. In particular, regional and geo-spatial disparities play significant parts. The eastern coastal region of China is where the majority of urban centres and a bulk of the wealth of China are located. The combined income of households in these coastal regions is more than 2.5 times that of inland regions' households – another contributing factor to the issue of rural poverty in China. This is in sharp contrast to the larger-than-life image of the economic miracles the country has achieved.
China reportedly has one of the world's most restrictive media environments, relying on censorship to control information in the news, online, and on social media. The government has been accused of going to great length, using state powers, libel lawsuits, arrests, and other means to force Chinese journalists and media organisations to censor themselves. In 2017 alone, no fewer than 38 journalists were reportedly imprisoned in China. The crackdown extended to Hong Kong since the Security Law there have become operational about a year ago is an evidence of how far the Chinese Communist Party is determined to go in suppressing any opposition to its authoritarian rule. Freedom of the Press or freedom of self-expression is alien to the CCP. According to the US Council on Foreign Relations (CFR), a think tank, "the Chinese government has long kept tight reins on both traditional and new media to avoid potential subversion of its authority. Its tactics often entail strict media controls using monitoring systems and firewalls, shuttering publications or websites, and jailing dissident journalists, bloggers, and activists." In the words of CFR Senior Fellow Elizabeth C. Economy, the Chinese government is in a state of "schizophrenia" about media policy as it "goes back and forth, testing the line, knowing they need press freedom and the information it provides, but worried about opening the door to the type of freedoms that could lead to the regime's downfall."
China is actively depriving its young ones the opportunity to be independent-minded. The CCP is barring them from exploring certain areas of knowledge and history, particularly of events such as the Tiananmen Square massacre of 1989. They have large blind spots in their knowledge of the world and their country. In addition to indoctrinating students on Communist Party ideology, the authorities are clamping down on access to alternative ideas, including those associated with democratic governance. It is inconceivable that a regime that so much desires to be in the global media limelight could be applying repressive measures against the media at home. The CCP has put in place a formidable Chinese cyber firewall for the purpose of information restriction an censoring. Yet the country wants to engage the world and would like to be reckoned with by countries with free flow of information. Nigerian government recently alluded to China's example of a restriction of the cyberspace as a justification for its own decision to circumscribe people's access to the internet. Despite the CCP central government's crack-down on press freedom as part of expansion of its international influence, many of its citizens in the internet age passionately desire free and unhindered flow of – and access to information.
What kind of role model does China intend to be? At home, China's ruling class continues to interfere in the affairs of private companies. The Initial Public Offering (IPO) of Didi, a ride-hailing app, was a disaster as it was halted in China. Didi, a prospective competitor to Uber outside China, it was feared, needed to be stopped so as to prevent information of Chinese companies from being linked to the outside. For those intending to sell shares abroad, it is important to be aware that China is also tightening the rules for overseas listings, specifically targeting companies listed overseas. International firms are going to leave Hong Kong because of the crackdown on information. "You can't have an international financial centre without a free flow of data and information. And Beijing is working very hard to prevent that free flow with the closure of Apple Daily (a newspaper)," according to Gordon G. Chang, an author who has long predicted the "Coming Collapse of China," who recently wrote on "The Great US-China Tech Wars." Going after the big tech companies on their privacy rules would be counterproductive for China as the tech companies said they are going to leave Hong Kong. If that happens, Hong Kong will no longer be a financial centre for the world, but a financial centre for China.
China applies double standards in its relationship with the outside world, particularly through the online media. The CCP is blocking many U.S. websites, including Facebook, Instagram, and some Google services, yet wants its own Tik Tok and Huawei brand to be accepted abroad. The coming of Xi Jinping meant a constriction of the online political space for Chinese citizens. Today, China is reputed to have the largest and most sophisticated online censorship operation in the world. The message of Xi Jinping, at the opening ceremony of the China's second World Internet Conference in 2015 was unequivocal. "We should respect the right of individual countries to independently choose their own path of cyber-development," said Xi, warning against foreign interference "in other countries' internal affairs." How the CCP under Xi hopes to navigate this contradiction remains an open question. The Guardian newspaper of the UK wrote: "At home, Xi paints the West's version of the internet, which prioritises freedom of information flow, as anathema to the values of the Chinese government. Abroad, he asserts China's sovereign right to determine what constitutes harmful content. Rather than acknowledging that efforts to control the internet are a source of embarrassment…"
China's debt initiatives are receiving more knocks and criticisms.  The case of Angola's borrowings from China is perceived as a major problem. Angola is China's largest debtor in Africa, owing China a whopping $25 billion. But the modus operandi of how the debts arise is also being interrogated as China has lent to African states through a variety of organisations, meaning that information about who owes what to whom is partial and fragmented. Ethiopia, the next biggest borrower from China, has borrowed $13.5 billion between 2002 and 2018 for roads, sugar factories and a railway line to Djibouti. Over the past two years, China has pledged to restructure some of Ethiopia's loans. Although "the Ethiopian government . . . has too many [Chinese] loans," according to a Chinese official in Ethiopia, Financial Times (FT) has argued that Chinese lending should be understood as a product of "fragmented authoritarianism," quoting Deborah Brautigam, director of the China Africa Research Initiative. The fact of President Xi Jinping's commitment to working with other G20 members to implement the DSSI, Brautigam noted, "gives [Chinese lenders] a signal that they should do it, but not necessarily on the same terms." It is thus clear that CCP wants to follow its own direction, irrespective of the direction others are facing.
The pestilence of Coronavirus or COVID-19 has lent further credence to China's incongruous ways on the global stage and the kind of impacts these may have in Africa of the future, Foreign Policy (FP), a think tank, has this to say on "the Chinese government's cover-up" that "killed health care workers worldwide: "Bad advice based on false information led to fatal mistakes." According to FP, "it is widely known that when the new coronavirus emerged in December 2019, the Chinese government downplayed the pandemic threat for several critical weeks. Less commonly known is those same authorities deliberately sacrificed health workers to maintain their lies. The Chinese Communist Party's (CCP) calculated cover-up enabled the coronavirus to go global. By silencing doctors, Beijing not only fuelled this pandemic but also compromised the world's ability to spot the next one." The countries of Africa has a decision to make whether or not such a country with inconsistent standard operating procedures is worth leaning on. Although the West has not lived up to expectation, despite their centuries of exploitation of Africa, China may not be the best alternative. Its inherent strength, its opaque governance approach, its authoritarian system, his disdain for freedom of speech and other fundamental human rights as well as Belt and Road debt traps are among the major reasons why African countries have to be wary of China. As the future unfolds, the risks before Africa will get clearer and knowledge on how to overcome them will become handy. But Africa needs to hedge its bet on China very carefully.