Grain
Chinese corn farmers brace up for higher prices after years of low cultivation
Temitayo Ayetoto is  Businessamlive Reporter.
You can contact her on temitayo.ayetoto@businessamlive.com with stories and commentary.
March 19, 20181.1K views0 comments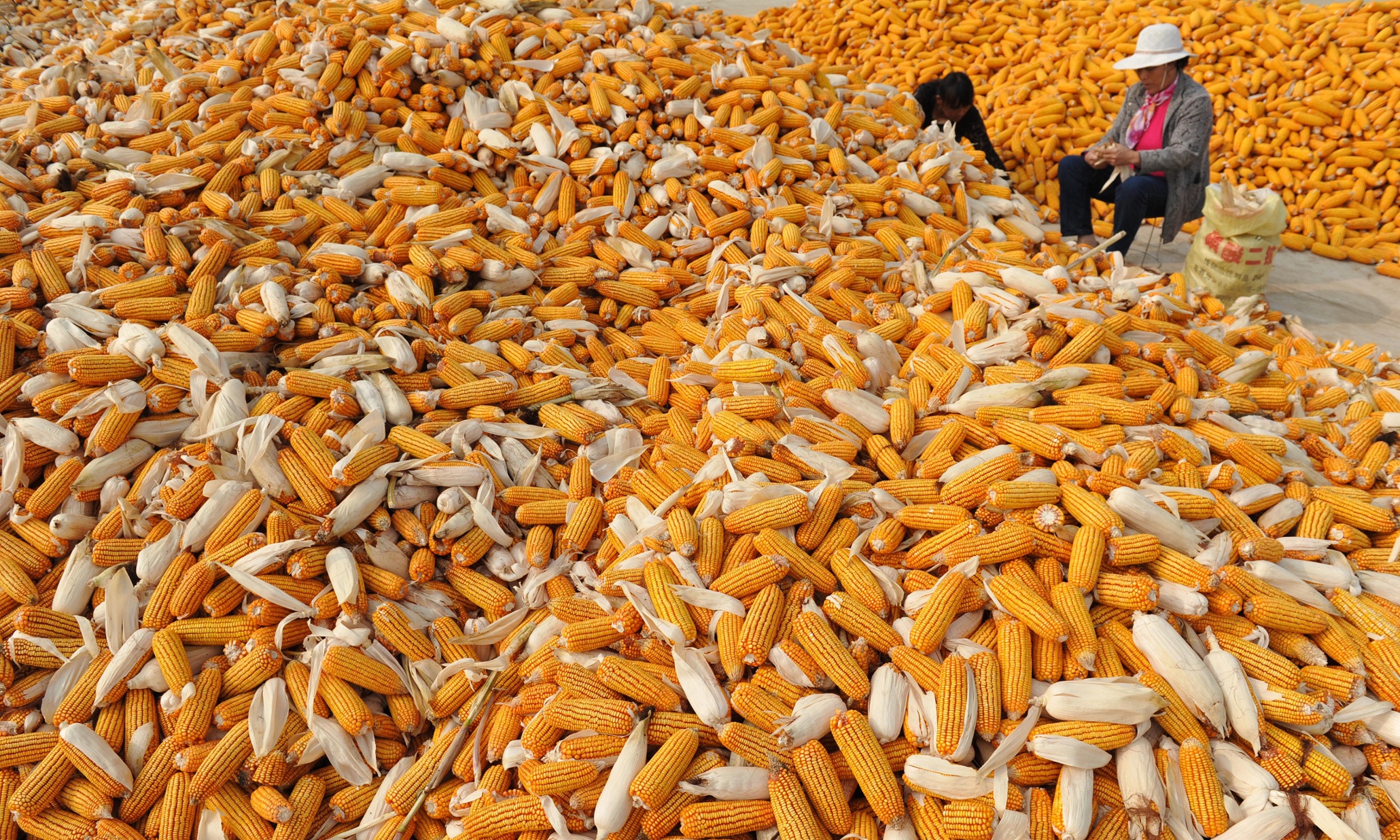 ---
Corn farmers in China are bracing up for higher prices and profits through increased planting after years of low cultivation induced by a government's five-year plan to cut cultivation.
Corn planting has fallen for the past two years as Beijing focuses on whittling down nearly 200 million tonnes of corn stocks, the legacy of a now-abandoned stockpiling scheme that offered a minimum floor price.
However, falling soybean prices and a rise in corn prices mean doubled income for farmers growing corn this year, even allowing for increased soybean subsidies, according to estimates of analysts, farmers and industry experts.
He Yuxin, an analyst with Zhuochuang, a commodities consultancy based in Shandong province said: "Profits from growing corn are much higher than those from growing soybeans this year, even with subsidies. Corn acreage will rise while soybean acreage will fall."
With planting set to start in late April, he estimated that soybean acreage will decline to at least 108 million mu (7.2 million hectares) this year, offsetting a 12 percent rise last year to 121.5 million mu. A mu is a Chinese measure of land equal to about a fifteenth of a hectare.
The change in planting threatens the government's five-year plan, aimed at reducing corn acreage by 12.5 percent from 572 million mu in 2015 to 500 million mu by 2020 and boosting soybean planting by more than 40 percent to 140 million mu.
At a briefing this month during the annual meeting of the Parliament meeting, Han Changfu, China's Agriculture Minister cautioned farmers against "blindly" expanding their soybean crop.
"Don't backtrack," he said. "We have reduced acreage in the past two years and will keep adjusting the crop structure."
Soybean prices have fallen 10 percent since harvesting in late September, touching a level equaled only for one day a year ago since 2010, pressured by ample supplies and huge imports of cheap beans.
By contrast, corn prices have climbed 11 percent over the same period to hit a 20-month high on March 9.
Prices have been supported by cuts to acreage over the past two years. And while the government is selling down its stockpiles, much of the grain is now seen as fit only for processing into fuel.
The price swing means farmers could make more than 500 yuan ($79) for each mu of corn they grow, and less than 300 yuan for soy this year, according to analysts, farmers and experts.
"Corn prices are pretty good this year. So I plan to stick to what I grew last year, half corn, and half soybean," said Mr. Shan, a farmer in north eastern Jilin province, the country's second-largest corn producer.
He switched more than a third of his land to soybean from corn last year after corn prices dropped.
Li Wenguo, a soybean seed wholesaler based in Heilongjiang, China's top corn and soybean producer, said business has been slower than expected so far this season.
"Last year, around this time, we had sold more than 20,000 tonnes of soybean seed," he said. "But this year … we've only sold 3,000 tonnes so far. Farmers don't want to grow soybeans. Everyone goes to corn because the profits are better.