M&A
Chinese textile giant buys Swiss luxury brand Bally amid global shopping spree
February 10, 2018858 views0 comments
Mainland Chinese textile and apparel producer Shandong Ruyi Group has bought a controlling stake in Bally International AG, the 167-year-old Swiss luxury brand, its latest buy in a global shopping spree where it has picked up French fashion group SMCP and British trench coat maker Aquascutum.
Ruyi, based in eastern Shandong province, has signed definitive agreements to buy a majority stake in Bally from its parent JAB Holding, JAB, which will retain a minority interest, said in a statement on Friday.
The deal came at a time of "strong, continuous" growth for Bally's business, notably in Asia, it added.
Bally derives a majority of its revenues from Asia, and the China market accounted for about half of the firm's global revenues.
"This is an important milestone for Shandong Ruyi Group … to become a global leader in the fashion apparel sector," said Ruyi chairman Yafu Qiu in the statement. He said the acquisition of Bally would help strengthen the Chinese firm's ready-to-wear apparel business.
Bally CEO Frédéric de Narp said Ruyi's investment could help accelerate the Swiss brand's growth in key segments and territories.
This is an important milestone for Shandong Ruyi Group … to become a global leader in the fashion apparel sector
Yafu Qiu, Ruyi
The transaction remains subject to closing conditions, including regulatory approvals. Its value was not disclosed.
Ruyi wasn't the only suitor; Chinese conglomerate Fosun International and Chinese apparel producer Fujian Septwolves Industry had also courted Bally, according to a Bloomberg report last month.
Last April, JAB said it decided to switch its business focus from luxury to consumer goods, where it holds interest in Coty Inc, and had considered selling Bally and Jimmy Choo, the UK luxury shoe brand.
Ruyi's overseas acquisition spree underscores the textile manufacturer's aspiration to move up the value chain and expand its reach into high-end ready-to-wear apparel sector.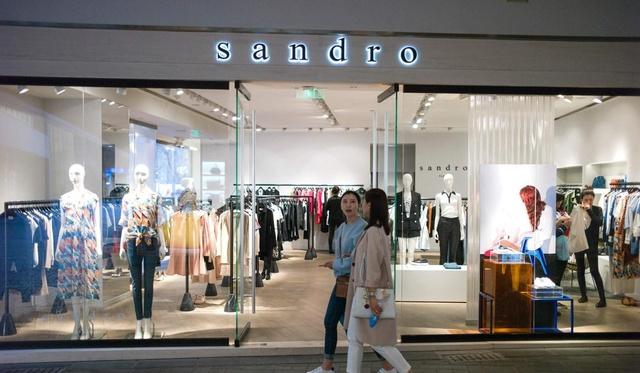 The firm came under the spotlight in 2016, when it bought SMCP, which owns Sandro, Maje, and Claudie Pierlot.In 2017, it bought Aquascutum, Invista, the owner of Lycra and a subsidiary of Kansas-based Koch Industries, and Trinity, the menswear retail company acquired from Hong Kong tycoon Victor Fung.
"Our investment in Trinity will mark a significant milestone in our continued efforts to expand our business from being the leading upstream textile manufacturer in China to a long-term global player in the downstream global menswear market," Qiu said last year.
SMCP went public in Paris in October 2017.