Finance
Cititrust Holdings sells 100% stake in 6 subsidiaries to Clandun Business Advisory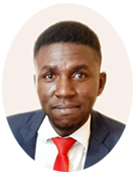 A graduate of Economics and Statistics from the University of Benin. An experienced researcher and business writer in the print and digital media industry, having worked as a Research Analyst at Nairametrics, Voidant Broadcasting Ltd, Entrepreneurs.ng, and currently a Market and Finance Writer at Business a.m. For stories, press releases, exclusive events, call +2347052803696 or send a mail to abuedec@gmail.com.
November 11, 2021325 views0 comments
Cititrust Holding Plc has fully divested its stakes in Cititrust Financial Services Nigeria Plc and its six subsidiaries which have now been taken up by Clandun Business Advisory.
The decision comes after due consideration of the company's long-term sustainability and objectives of the business model which is no longer in alignment with the vision of its Nigerian subsidiary, the company said in a statement titled, 'Cititrust Holdings Plc repositions, divests from Cititrust Financial Services Nigeria'.
The takeover by Clandun Business Advisory, an investment advisory firm established in Nigeria, West Africa with the vision to deliver financial and business solutions to public and private sector clients, will see it push further to achieve and sustain the drive to attract international financial capital into Africa to alleviate poverty.
Accentuating the dynamism of Cititrust's business model, the company said its Central Bank of Nigeria-licensed banking subsidiary, LivingTrust Mortgage Bank Plc, declared a profit after tax of N533 million for the third quarter of 2021, a result that could be an indication of the possible non-profitability of the financial services arm in Nigeria.
Cititrust Holdings also disclosed in the statement that its Rwandan subsidiary, Pan African Finance Limited, Rwanda, was granted an investment banking licence by the Rwanda capital market authority to upscale the business model to operate fully as a merchant bank.
"Cititrust Financial Services Plc Nigeria is now owned and represented by Clandun Business Advisory, which will be responsible for the management and operations of Cititrust Financial Services Plc Nigeria and its six subsidiaries: Cititrust Credit Limited, Cititrust Portfolio Limited, Core Capital Limited, First Guaranty Healthcare Limited, First Option Microfinance Bank Limited, and Great Hope Insurance Brokers Limited.
"Consequently, Cititrust Financial Services Plc Nigeria and its direct subsidiaries cease to be a direct or indirect affiliate of Cititrust Holdings Plc, as the new owners are not related to the holding company.
"Cititrust Holdings Plc remains committed to consistently delivering excellent service and performance in line with its core business values and objectives," it said.