Technology
Civil society builds digital rights violation reporting platform
April 28, 2020795 views0 comments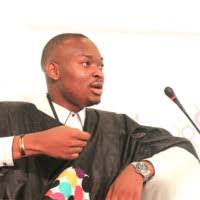 By Omobayo Azeez
Paradigm Initiative (PIN), a civil society organisation, has started developing a platform that would allow people to report cases of digital rights violations, digitally.
The civil society organisation disclosed this during a virtual press briefing recently.
Adeboye Adegoke, the digital rights program manager at Paradigm Initiative, explained that the platform will serve to collate cases of violations across the continent and allow Paradigm Initiative and its partners to coordinate best responses.
While he stated the rationale behind the initiative, Adegoke said: "Our goal is to ensure that no violation goes under the radar and also to create a safe space for citizens to report violations without fear and intimidation".
He said that CSO will continue to provide more information on this as the platform development continues.
Meanwhile, Adegoke further explained that PIN is aware of the impact that COVID-19 is having on people's lives and those of millions of others.
"And more than ever, we recognize the importance that the Internet plays during this uncertain time, serving as a lifeline that enables children to continue learning; families and friends to stay connected; and vital public health information to keep circulating", he explained..
Adegoke added that access to the Internet and its solutions can create healthier and safer communities, reduce vulnerabilities, and help build the resilience communities need to navigate this pandemic and emerge better prepared in the future.
"With this, our response to the COVID 19 pandemic is to move all our Digital Inclusion processes and activities online, working remotely, and leveraging on virtual tools to engage our audience (students).
"Working with youth from underserved communities at this time that the future of work is online can be challenging but we had to give it a positive response to ensure our target audience is not left behind", he said.