Technology
Clickatel, Visa's Cybersource join forces to deploy 'Chat 2 Pay' for contactless payment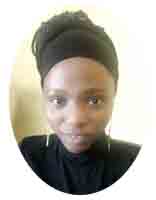 She is a passionate writer whose flair for journalism earned her awards as a campus journalist. Driven by hunger for success, she strives to make the world a better place with insightful, analytical and informative piece around insurance, technology and other sections.
September 15, 2021182 views0 comments
Clickatel, a technology and instant messaging platform providing messaging communication solutions, has joined hands with Cybersource, Visa's global payment and fraud management platform, to improve business operations  through providing chat commerce and contact free checkouts leveraging on Clickatell's new Chat 2 Pay solution;  simple and comprehensive way for businesses to offer payments and transactions to consumers in chat.
The deal is expected to see Cybersource deploy Chat 2 Pay with a pay-by-link capability that allows businesses to provide consumers the convenience of effortless, contact-free payments via text messaging and chat channels on mobile phones, including widely used chat apps.
On the partnership, Carleigh Jaques, senior vice president and general manager, Cybersource noted that the partnership with Clickatell will avail the company opportunity to expand and offer new contactless, interactive technology to the ecosystem adding that Chat 2 Pay complements the company's own capabilities and makes it easier for clients to serve their customers in the places where they are already messaging and chatting, quickly and securely.
Pieter de Villiers, CEO and co-founder, Clickatell also added that the partnership brings together Cybersource's focus on convenient, secure payments with Clickatell's mission to spread chat commerce to the masses, enabling consumers to interact and transact from their favorite chat apps.
He said: "Billions of consumers are on chat, and commerce and payments will increasingly follow. Together, Clickatell and Cybersource will enable greater chat commerce and consumer convenience. We're very excited to partner closely with Cybersource in this endeavour."
In recent times, consumers are increasingly looking for contactless digital engagement options and longer term as these solutions also meet the desire for greater consumer convenience and payment choices. As a result, the contactless payment market has seen greater patronage and is expected to continue this trend in the near future – the market is forecast to reach $52 billion by 2027, up from $12 billion in 2019.
In addition to creating greater freedom and convenience in the payment process, Clickatell's new Chat 2 Pay solution allows customer to ask a retailer to send a payment request, make the payment, and receive acknowledgement, all from chat channels on a mobile device to meet the needs of sellers and shoppers who expect the convenience of their already trusted and favorite chat apps to converse and transact with businesses.