Companies
People & Places
Coca-Cola appoints Olajide VP/MD, Nigeria operations, in global restructuring
January 12, 20211.4K views0 comments
By Onome Amuge
The management of The Coca-Cola Company has confirmed the appointment of Alfred Olajide as its new vice president and managing director of operations in Nigeria following a global restructuring aimed at furthering the leading multinational beverage company's aspiration to emerge stronger amidst a fast-changing global business environment.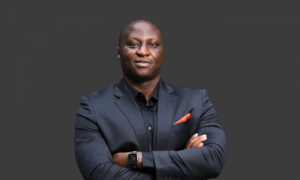 The new structural adjustment sees its former 17 business units compressed into nine operating units focused on strategic local and regional business objectives supported by the company's recently established platform services.
James Quincey, the company's chairman/CEO, while announcing the new development, said that the company's restructured operating model will enhance its marketing potential to drive more growth and put execution closer to customers and consumers while prioritising a portfolio of strong brands.
Speaking about his new role as managing director of the Coca-Cola business in Nigeria, Olajide expressed his readiness to contribute further to the business as Nigeria is a huge market which offers growth opportunities that can be effectively managed and exploited alongside the bottling partners.
Olajide holds a first-class bachelor's degree from the University of Ibadan, Nigeria and an MBA from University of Leicester, United Kingdom. His extensive experience in leading market growth, strategy, and operations management built from years in management consulting and fast moving consumer goods (FMCG) has enabled him to help drive business growth, strategy formulation, and market execution in the Coca-Cola Nigeria franchise operations where he has amassed over nine years of experience within the Coca-Cola system.
Prior to his current appointment, Olajide served in different capacities across the African continent, including franchise director for cluster markets in the Southern and Eastern Africa region, director of revenue growth management in the East and Central Africa region, and strategy head for Nigeria franchise.