By Onome Amuge
Arabica coffee futures edged lower on the Intercontinental Exchange (ICE) as the market slipped into a prolonged downtrend, while dealers remain optimistic about next year's harvest in top producer Brazil.
March arabica coffee declined 4.15 cents, or 2.4 percent, to $1.6575 per pound.
Reports showed that the market remained focused on the outlook for next year's crop in Brazil, with forecasts for a potentially large harvest sending prices down to a 16-month low last month.
However, some concerns about the production outlook helped to fuel a short-term rebound but many still expect a bumper crop and a further plunge in prices of the soft commodity.
According to Roberto Velez, manager of Colombia's National Federation of Coffee Growers, strong Brazilian production is likely to create a global surplus and drive down the New York price next year.
A continued rise in exchange arabica stocks also remained a bearish influence on prices as ICE-certified coffee rose to 605,192 bags on Dec. 1, well above a 23-year low of 382,695 bags set the previous month.
Meanwhile, sugar futures were little changed as March raw sugar traded at 19.62 cents per pound, while March white sugar stood at $538.40 a tonne.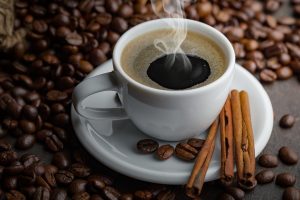 Nevertheless, the market remained underpinned by a prolonged period of rain in Brazil's south and southeastern regions that is expected to hurt cane harvest progress and also impact sugar loading operations in Paranagua, the country's No. 2 port.
Market data showed that Brazil exported 4.07 million tonnes of sugar in November, 53 percent more than a year ago and the highest monthly volume of the year, indicating a bumper harvest.
On the other hand, prices of cocoa futures were mixed on both sides of the Atlantic as March New York cocoa advanced $21 or 0.8 percent to $2,519 a tonne, but March London Cocoa tumbled 18 pounds or 0.9 percent to 1,980 pounds per tonne.
Analysts observed that the market was underpinned by the recent revision to the International Cocoa Organization's global deficit forecast for the 2021/22 season.
On the supply side, the ICCO lowered its production estimate by 67,000 tonnes to 4.823
million tonnes, almost one percent below the estimate of 4.890 million tonnes presented in its
previous bulletin. A lower yield resulting from less conducive weather conditions and diseases
in most of the major producing countries was attributed for the downward revisions.
On the demand side, compared to 5.071 million tonnes in the previous bulletin, grindings have
been adjusted higher by almost 10,000 tonnes to 5.081 million tonnes based on an increased
use of beans as reflected in the trade of cocoa products.
Despite the adverse impact of the global macroeconomy on demand, cocoa demand held up in 2021/22, jumping from an estimate of 4.981 million tonnes in 2020/21 to 5.081 million tonnes in 2021/22, reflecting a 2 percent year-on-year increase.