Analyst Insight
Collaborative regulatory innovation to unlock Africa's digital potential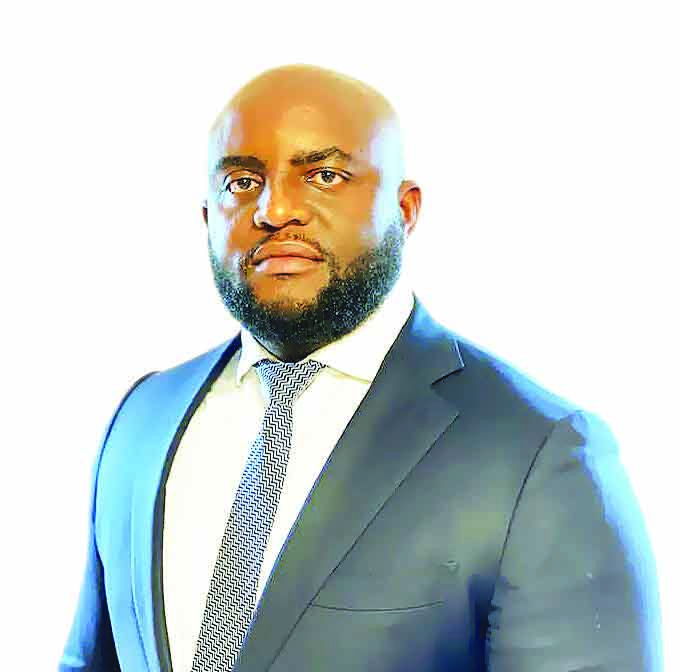 Michael Irene is a data and information governance practitioner based in London, United Kingdom. He is also a Fellow of Higher Education Academy, UK, and can be reached via moshoke@yahoo.com; twitter: @moshoke
November 20, 2023216 views0 comments
I just came back from the International Association of Privacy Professionals Data Protection Conference #DPC2023 in Brussels, and the conversations covered mostly generative AI, and other important data privacy governance topics.
The discussion surrounding data protection challenges in Africa and the evolving legal framework left me both inspired and contemplative. The discourse, particularly around the African Smart Initiative, has shed light on the tremendous potential the continent holds in the global digital economy. However, what struck me most was the recurring theme of the necessity for collaborative regulatory approaches to truly unlock Africa's digital potential.
Africa, often referred to as the "next frontier" in the digital realm, is in a transformative phase. The African Smart Initiative exemplifies the commitment to leverage technology for socio-economic development, marking a significant stride towards Africa's emergence as a key player in the global digital arena.
The pertinent question that arises from these discussions is how Africa can bridge the gap with European entities in the global digital economy. The answer, as underscored by the discussions at #DPC2023, lies in collaborative regulatory approaches.
Understanding Africa's unique digital landscape is fundamental to unleashing its potential. Africa is not a homogeneous entity but a diverse tapestry of cultures, languages, and economies. Crafting regulatory frameworks necessitates a nuanced understanding of this diversity, recognizing that a one-size-fits-all approach won't suffice.
Research indicates that Africa's digital landscape is characterised by a burgeoning youth population, rapid urbanisation, and a leapfrogging of traditional infrastructure in favour of mobile technologies. Recognising these factors is pivotal in devising effective regulatory strategies.
The synergy between global players and Africa's digital ecosystem offers immense promise, but it requires a collaborative regulatory environment. Advocating for regulations that are not merely compliant but foster fairness and inclusivity is a shared responsibility. This approach is rooted in acknowledging that collaborative efforts are key to building sustainable bridges between continents. A recent study reveals that collaborative regulatory environments enhance innovation and promote cross-border digital trade. As Africa positions itself as a vital player in the digital economy, collaborative efforts are crucial for fostering a conducive regulatory landscape.
Privacy, as a cornerstone in any data protection discourse, stands as a regulatory imperative. While regulations like GDPR have set global standards, understanding and addressing regional nuances are paramount. Africa's regulatory landscape must balance the imperative of data protection with the practicalities of a diverse and dynamic digital environment.
A recent survey highlights the growing concern for privacy among African consumers. Crafting regulations that resonate with these concerns is vital for building trust in the digital sphere.
Regulatory frameworks should not stifle innovation; instead, they should propel it. Striking the right balance between safeguarding privacy and fostering innovation is the key to creating an ecosystem where startups and established players alike can thrive.
A case study on innovation-friendly regulations demonstrates how countries with forward-looking regulatory environments attract more foreign direct investment and witness higher rates of technology adoption. To ensure the effective implementation of regulations, there's a need for capacity building. This extends to both regulatory bodies and the businesses operating within the digital space. Building awareness, providing training, and fostering a culture of compliance are essential elements in this journey.
Research on capacity building in regulatory compliance, particularly in emerging markets, emphasises the positive correlation between regulatory literacy and business compliance.
As Africa positions itself as a pivotal player in the global digital economy, the call for global collaboration becomes even more pronounced. Emphasising mutual recognition of regulatory standards and fostering international cooperation can lead to a more harmonised global digital landscape. A framework where African and European entities recognise and respect each other's regulatory efforts can pave the way for seamless collaboration.
A study on mutual recognition agreements in the context of data protection regulations reveals the potential benefits in terms of reduced trade barriers and enhanced cross-border data flows. A collaborative approach between public and private entities is integral to effective regulation. By involving industry stakeholders in the regulatory dialogue, regulations can be crafted with a pragmatic understanding of industry intricacies. Analysis of public-private collaboration models indicates that such collaborations contribute to more comprehensive and effective regulatory frameworks.
In conclusion, Africa's digital renaissance is an invitation for the global community to collectively shape a future where the benefits of the digital economy are inclusive and far-reaching. The discussions at #DPC2023 have illuminated not just the challenges but the incredible potential for a harmonised, collaborative, and innovative digital landscape. As we navigate the complexities of data protection and regulation, let's seize the opportunity to craft an inclusive global digital economy where Africa stands not just as the next frontier but as a vital and equal participant.