Ewherido
Common mistakes policy holders make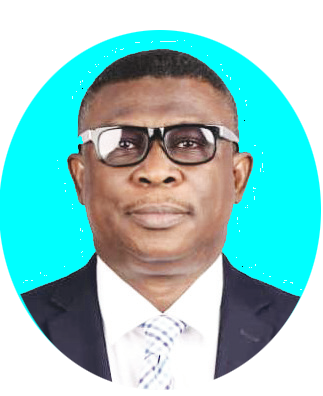 Ewherido, ACIIN, ACIB, is the Managing Director of Titan Insurance Brokers and can be reached on +2348132433631 or titan.insuranceng@gmail.com
September 3, 20181.2K views0 comments
History has a way of repeating itself. Consequently, it is imperative to reiterate certain facts, situations and issues to remind people of what to do and what they ought not to do. I was woken up early in the morning, a few days ago (a businessman's phone has to be on 24/7 nah!) by a text, followed with a phone call from a number that is not in my contact list. The person introduced himself and said he was the other party in a recent accident involving the vehicle my company brokered the insurance. He said he forwarded an estimate of the cost of repairs via text a short while ago. I was very furious with the driver of the vehicle who gave him my number, but I told him not to worry that we would revert.
This is what happened. The vehicle we brokered the insurance rammed into the other vehicle from behind. We had tutored the driver that when he is involved in an accident, he should not accept liability even if he thinks he is at fault. His job is to give an accurate account of what happened in the claims form. The underwriter (insurance company), who bears the risk, will look at his narrative and determine whether or not the insured is at fault. When he was being tutored, he probably did not pay attention. Now an accident occurred and he gave my number to a complete stranger. He denied he was the one who gave out my number, but could not tell me who did. Again what informed his giving out my number?
Incidentally, even your broker cannot accept liability on behalf of the underwriter. It is the sole prerogative of the underwriter. So giving my phone number to the other party is a futile exercise. What people exchange after accidents are policy numbers or photocopies of insurance certificates. An informed insured can even immediately go to the site of Nigerian Insurance Industry Database (NIID) and ascertain whether or not the policy is genuine and current with the policy number. Where the "negligent" motorist refuses to give you his policy number, you can still ascertain the status of his motor insurance with the vehicle registration number via NIID. This is partly why informed people get amused when they see motorists engage in fisticuff after an accident. Finally on this issue, you do not send estimate of repairs via text message. You do it on a letterhead or invoice for reasons best known to insurance professionals.
The second case today involves a policy holder who insured his vehicle comprehensively for three years without an incident. He got complacent and decided to downgrade to Motor (Third Party) Insurance.  A week after the expiration of his comprehensive policy, he ran into a pothole at top speed and the vehicle veered off the road and was damaged beyond repair. He approached his insurance company to renew the comprehensive insurance and backdate it to the expiry date of the previous policy. They told him the policy can only commence from the date he was presenting the risk and paying his premium. He was trapped. The police had already "incidented" the accident as happening a week earlier. All this while the insurance company did not even know the subject matter of insurance, his vehicle, has been damaged beyond repair and no longer existed.
He ranted and ranted about the company's poor customer service. After collecting his premium for three years without a single claim, they cannot do him the little favour of "backdating" his policy. When a member of staff of the insurance company saw his level of desperation, he wondered why the policy holder wanted to throw away a week's premium by "backdating" his comprehensive insurance policy. Rather than do armchair underwriting, he carried out discreet investigation and found out the truth. Even at that, the policy holder still believed after "dashing" them premium for three years, they should do him the favour of "backdating" the policy and assuming liability for the damaged vehicle.
Two issues here; one, you cannot backdate an insurance policy. What the underwriter could have done for him is use endorsement to change his Motor (Third party) Insurance, which was running then, to a comprehensive policy after the payment of the additional premium. But this does not even apply here because the subject matter of insurance, his vehicle, no longer existed, or there has been a loss of species (the vehicle is so damaged, it is not what it used to be) as we say it in marine insurance.
Two, this whole idea of thinking that you have given money free of charge to insurance companies if you do not suffer a loss within a policy year is erroneous. What happened is that you entered into a contract where, for a consideration (the premium), the insurance company promised to indemnify you in the event of certain occurrences within a period. The insurance company entered into a similar contract with other policy holders. The premiums are put into a pool and those who suffer losses are indemnified from the pool (that is basically the essence of insurance). What happens with those who did not make claims is that they get no claims discounts (NCD) as compensation.