Columnist
Ewherido
Compulsory insurances and elections campaigns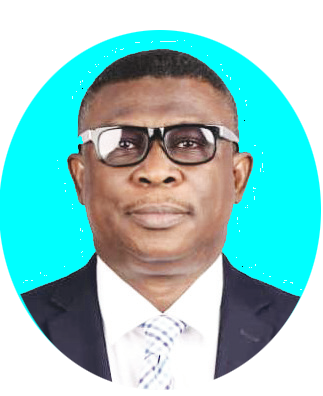 Ewherido, ACIIN, ACIB, is the Managing Director of Titan Insurance Brokers and can be reached on +2348132433631 or titan.insuranceng@gmail.com
October 16, 2018830 views0 comments
P
olitical party primaries have been concluded. Now we know the candidates, especially candidates of the two major political parties, the People's Democratic Party and the All Progressives Congress. We are now waiting for electioneering campaigns to commence. In other climes, this period offers pressure groups, professional groups and trade groups another opportunity to engage aspirants in order to put their group's interests in the candidates' manifestoes. Enforcement of compulsory insurances has been a thorny issue in the insurance industry for a long time. The laws are there, but government backing to enforce them has either not been there or inconsistent. Perhaps, it is time for the associations representing the interests of the various insurance professionals (the Nigerian Insurers Association, NIA; the Nigerian Council of Registered Insurance Brokers, NCRIB and others) to engage party candidates at the national and state levels to make the enforcement of compulsory insurances a campaign issue and a deliberate government policy when they get to power.
This is a form of corporate social responsibility for the insurance groups because compulsory insurances are about the people; they are third parties, not the policy holders. What are these insurance policies, their benefits and what do we want? The most popular, of course, is Motor (Third Party) Insurance, which protects the policy holder against legal liabilities for third party bodily injuries and death, and damage to third party property, arising from his use of his vehicle on the road. Currently, only one or two motor insurance certificates out of every eight are genuine. Insurance stakeholders, on behalf of the third parties the policies are made to provide succour for, should lobby governorship candidates and extract firm promises from them that their governments will stop the issuance of motor insurance certificates in government offices. Government offices are not insurance companies and they are not registered and licensed to issue insurance certificates. Exceptions are when insurance companies have an office or desk in these government agencies.
In addition, we should lobby the Road Safety Commission and the Police to enable their men make it a policy to access the Nigerian Insurance Industry Database (NIID) to confirm the authenticity of the motor insurance certificate of vehicles they stop on the road. We do not even have to wait for an incoming government to start this lobby. It can start now.
The next compulsory insurance is the Insurance of Buildings Under Construction. The Insurance Act of 2003, Section 64, requires every owner or contractor of any building under construction with more than two floors to take out an insurance policy to cover his liability arising from construction risks such as his negligence or that of his servants, agents or consultants, which may result in death, bodily injury or property damage of workers on site or members of the public. This insurance policy also covers liability for collapse of buildings under construction. A census of buildings of three floors and above under construction has shown that many owners and contractors of these buildings do not comply with this compulsory insurance. This policy is not being strictly enforced. Consequently, third parties who suffer bodily injury or property damage have no recourse to compensation, and the families of third parties who die are left high and dry. The insurance industry should lobby these candidates so that as a policy, Insurance of Buildings Under Construction will form part of the approval of the building plan. In addition, the relevant supervising government agency will ensure that if construction goes beyond a year, the insurance will be renewed every year as long as construction takes place. Also the architect, mechanical engineer, structural engineer, electrical engineer, quantity surveyor and any other building professional playing a role in the project should attach his professional indemnity as part of the mandatory documents necessary for the approval of the drawings and building plan.
This naturally brings us to the next compulsory insurance, Professional Indemnity. Professional Indemnity Insurance (PII) is a form of liability insurance that helps protect a wide range of professionals and companies from bearing the full cost of defending themselves against a tort claim made by a client and damages awarded in such a civil lawsuit in the conduct of their business.
Professional indemnity is compulsory for doctors and medical practitioners, medical establishments, insurance brokers, lawyers, chartered accountants and some other professionals, but many of these professionals do not have this compulsory insurance, thereby denying third parties the opportunities of any remedies when the need arises. It is time to protect third parties who patronize these professionals by ensuring the insurance is strictly enforced.
There are three other compulsory insurances, but these examples of compulsory insurances above will suffice for this week.
The simple message is that insurance professionals need to strike the iron while it is hot. The beautiful thing about this corporate social responsibility effort of championing the rights of third parties is that it is like a cake with an icing. If we succeed in getting protection for third parties, we would have succeeded in deepening insurance penetration in the process. Premium income will grow, the insurance industry will expand. Even government will benefit via more income from taxes. Didn't they teach us in business class that one of the surest ways to earn an income is to focus on rendering services?